an old leather jacket with a crazy, middle-aged lady?
It's as if I've been possessed. I just finished this one which was created totally from an old, fairly disgusting leather coat I picked up in a thrift shop. I cut out as much leather as possible, leaving me rather pleased with the huge pile of booty!
Anywho, I decided to make a crossbody messenger bag. This girl is ridiculously giddy about making these things.
Hubby will be happy when this phase passes. Daughter, not so much.
Please, excuse the quality of the photos.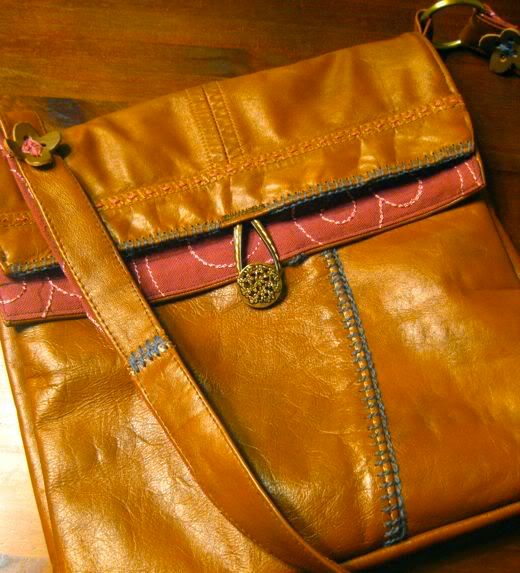 I overlapped odd pieces of leather and then covered up the sorry machine stitching with blanket stitching from needlepoint wool I already had on hand. The rings are from another bag I picked up at Goodwill and the clasp is a matching button.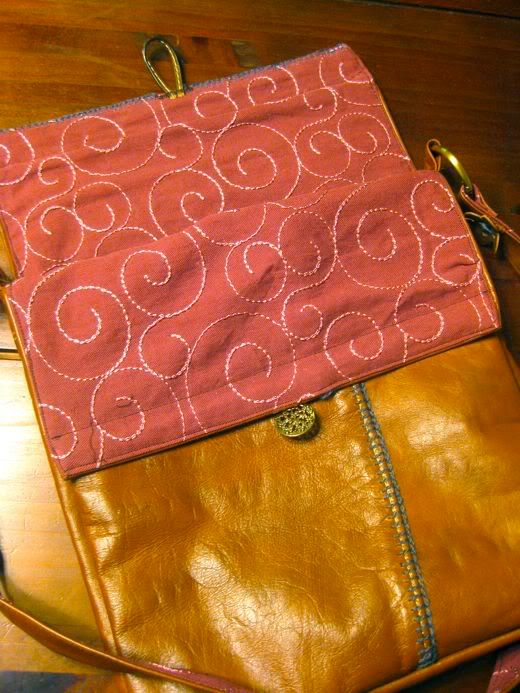 The inside, with two very necessary pockets for keys, Burt's Bees, and cell. Don't look too closely at the machine stitching. Blah. But I absolutely love it. It'll be going with me back, yes BACK to Virginia this weekend as I head up to petsit/housesit. Another story for another day.