Hello sweet friends. I am stuck in a corner of my bedroom today working on taxes. AGHHH! But I am taking time out for a shower, a LARGE cup of coffee, and to show you what I've been up to - other than Turbo Tax.
Remember the
beautiful orange suede I'd acquired
? Well
this
is only a small part of it. I'm excited that a great deal remains to play with yet again. Every single iota (except the lining) is made from recycled materials. Uh-huh.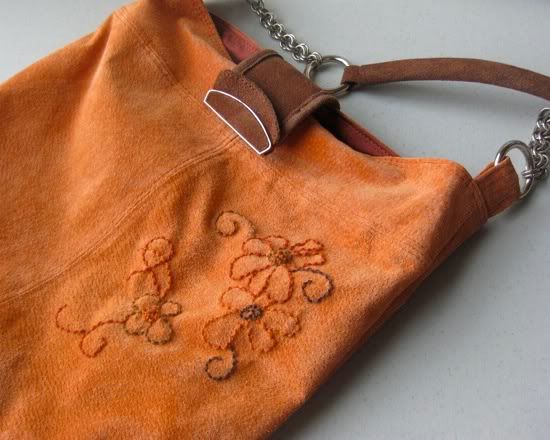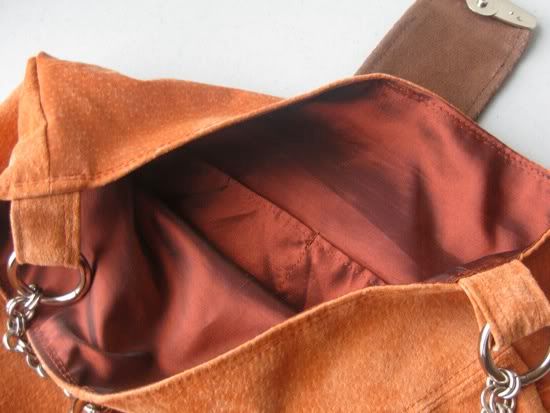 Remember also that I was excited about making a dress after so many years? I couldn't find anything that struck my fancy in Vogue or McCalls, but New Look had this. Denim is popular this year, so I think I'll try to pick up some lightweight chambray to make the "B" view. I'll make it a little shorter - right above the knee and it'll be so cute with my little cardigan and sandals.
Enough stalling. Must. Do. Taxes.