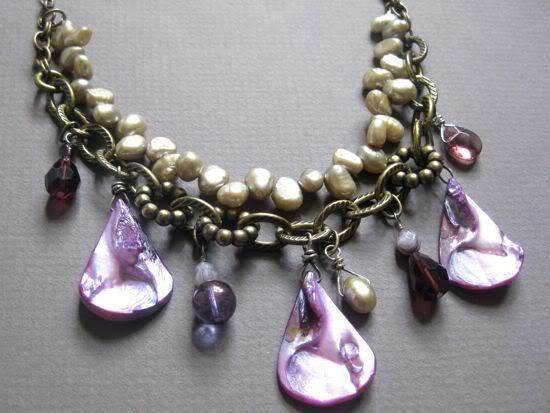 I've been working on a wholesale order for the past couple of days and now my shop is truly looking a little sad. Must. Create. This is going to be a busy week as I concentrate on catching up and trying to get ahead before the holiday weekend. Can I do it? Oh yes. The necklace pictured above is just one of the items that went with the order and never made it to the shop. My banner necklace was also sold. (I guess that's a good thing, right?) As a result, the banner will also be redesigned next week. It's a strange pet peeve of mine AND it gives me a chance to play graphic designer! :)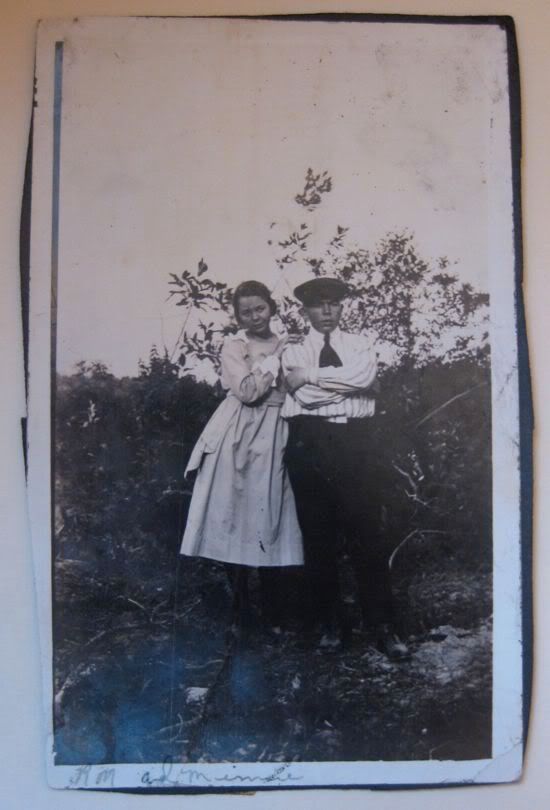 When I was visiting my mom last week, I pulled out old family photos and snapped a few pictures. This is one of my favorites. It's of my grandmother and her brother. They look a little "bonnie & clyde-ish", don't they? I love, love, love old photos. I found one once in a vintage shop and had it framed. I'll have to show you one day.
Don't forget to check out the great giveaway (top right sidebar).
Hoping your weekend is simply spectacular.