I've spent the past couple of days cutting and sewing and playing and, well, just have a look for yourself. Three pretty new things - all created using reclaimed, recycled materials right down to the zippers!
The first is made with a super thick leather. I decided to play up the rugged feel of the leather by leaving the inside simple. The pull is made from turquoise and the applique is made from reclaimed sweater, leather, and a beautiful rosebud print from a little girl's Laura Ashley dress.
The
second
is made using an extremely soft, weathered leather jacket. I created a focal point with the front pocket of the jacket (which becomes a great purse pocket!). A bouquet of flowers is spilling from the pocket - even the leather flowers are reclaimed leather.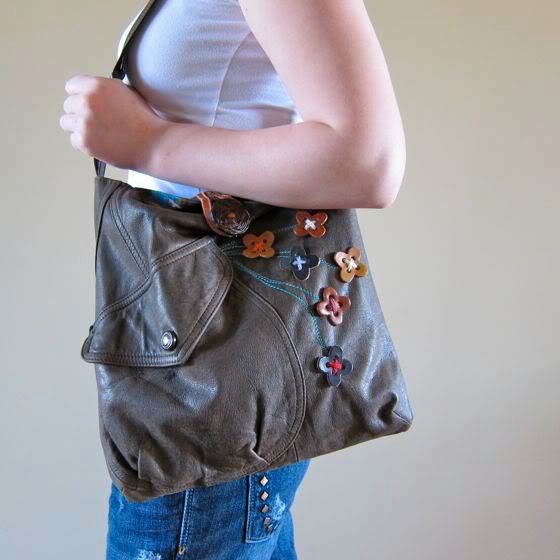 The last is a LARGE clutch made from the same leather, using pleating and flowers for interest. It's also super soft and large enough to tuck a folded magazine inside.