Today, I'm going to show you three things I love. The first is a fabulous enchilada recipe I got years ago from my friend, Judi. This recipe has since been passed along many times over because it's not only delicious but very easy to prepare.
Chicken (or Beef) Enchiladas
cooked and shredded chicken or beef (*see note - it's that important)
corn (or flour) tortillas
green enchilada sauce for chicken (although I prefer red)
or
red enchilada sauce for beef (either sauce is the 14-15 oz. can)
small can of diced green chiles
shredded monterey jack cheese
Preheat oven to 350. Pour a little sauce in the bottom of a baking dish to cover. Brown the tortillas slightly then dip one side into the sauce. In a bowl, combine chiles (reserve a little to go on the top), beef or chicken, cheese, and add a spoonful inside of the dipped side of the tortilla. Fold into a pocket and add to baking dish. When all enchiladas are filled, top with sauce, cheese, and chiles. Bake until the cheese is melted and enchiladas are heated through.
*Note*
You can use fresh chicken or beef. However when I got the original recipe, it said that you could use canned white meat chicken or canned roast beef and, honestly, the canned version works better. I've actually carried the entire recipe on vacation to put together later and it was fabulous.
Jeff's Margaritas
(I wub these)
1/3 tequila
1/3 jose cuervo margarita mix
1/3 orange juice
salt to rim your glass
Shake it up and enjoy on the rocks.
______________
What else? A beautiful
treasury
from Spotted Fish featuring my reclaimed suede tote.
Check it out.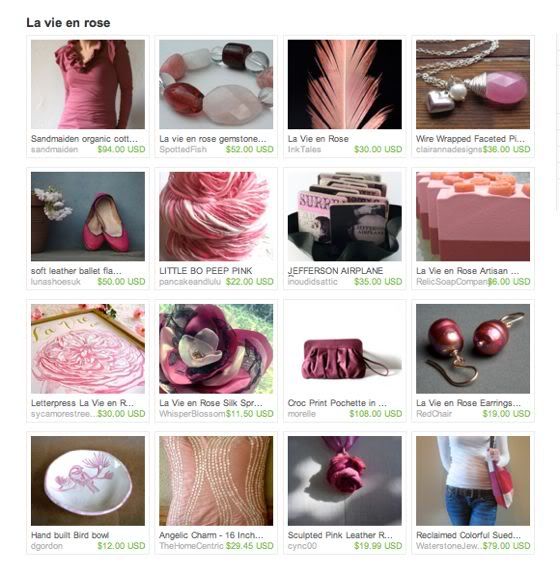 Happy Cinco de Mayo!