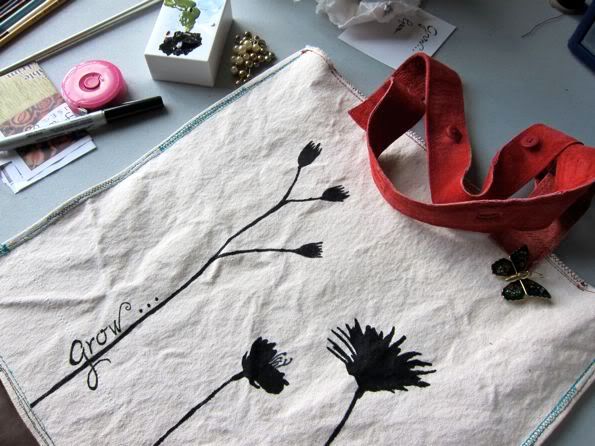 Do you remember when I
slipped in a little comment
about playing with paint? I finally had the chance to get started this week. Inspired by an article in an old Mary Engelbreit magazine that I'd pulled out one evening, I am making my small attempt at combining the two arts of painting and design.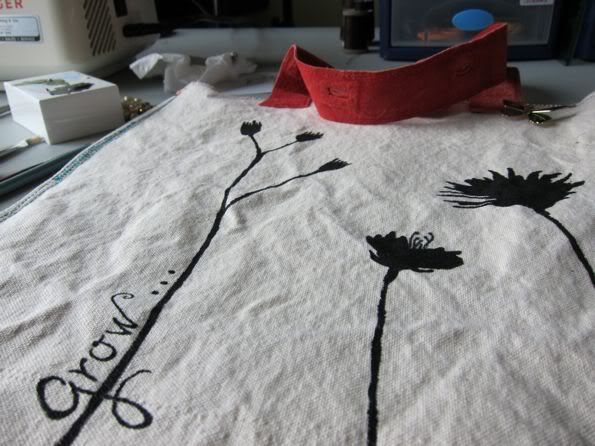 The paint on both bags, especially the black, will need a second coat. I love the stark contrast of the black against the wrinkled canvas and reclaimed bright red suede straps. Can you tell what the suede did in it's former life? I used front button seams. One strap has the buttons and the other has the button holes. (click
here
for more info on this bag)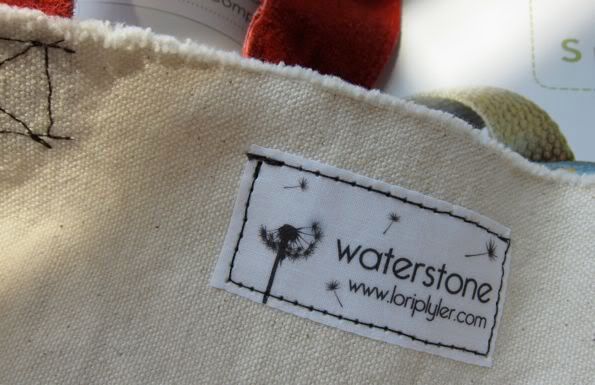 Finally got around to ordering cotton fabric tags from
Mommie Made It
.
Thinking I should have left off the web address. Sigh. I clearly need to get a life.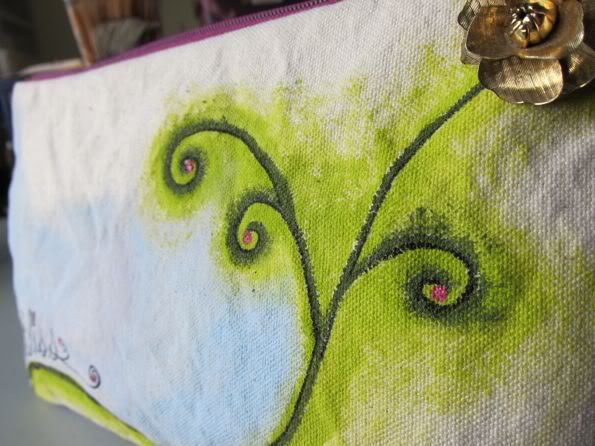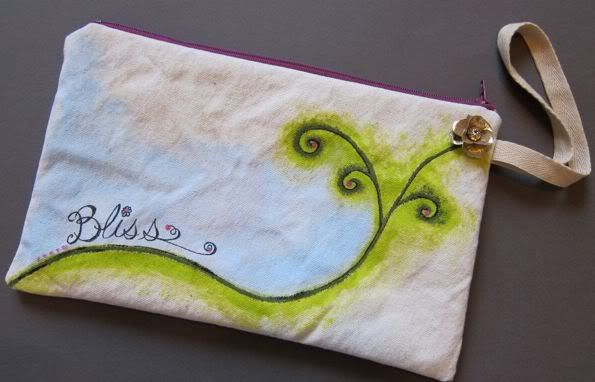 With the
wristlet
above, I used new canvas and reclaimed materials. The little rose pin was my inspiration.
I'm thinking of offering the painted canvas bags at a lower price point. Although you would be surprised at the amount of time painting these little suckers eats up.
Honest critiques are most graciously welcome. So... whadayathink?
until next time...