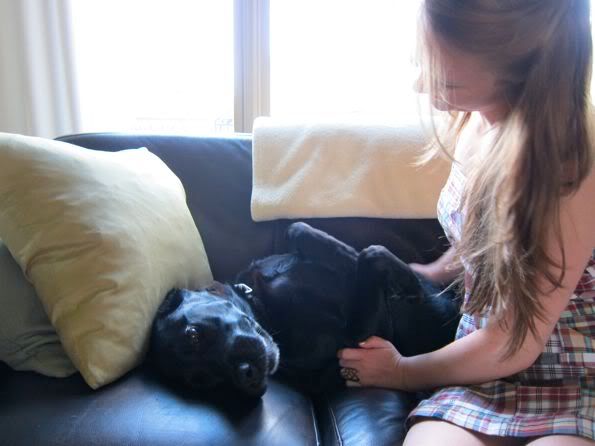 We were so proud of her. She was trained to stay off the sofas and chairs. Well, we were proud for a few years. Then I began to hear a sliding sound followed by a thump in the middle of the night if I happened to walk through the dark den.
This was followed by daytime sneakiness. I would catch her taking a nap on the sofa. Eventually we gave up. She'd ruined the sofas and chairs with her long nails. She was constantly shedding. It was terrible. So we bought a leather sofa.
Now? Now she blatantly climbs onto any piece of furniture except for her own bed. The cat sleeps there.
Now if we could just do something about the dog.