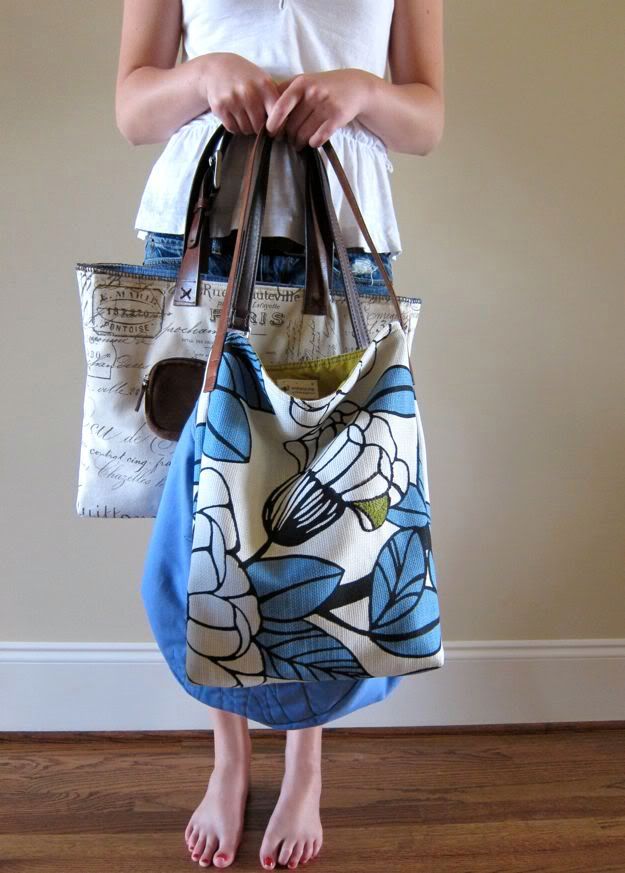 Aren't her arms and little feet pretty? I'm so glad she's back. Not sure what happened to one of her toes. Note to self - ask model if she lost a toe at summer camp.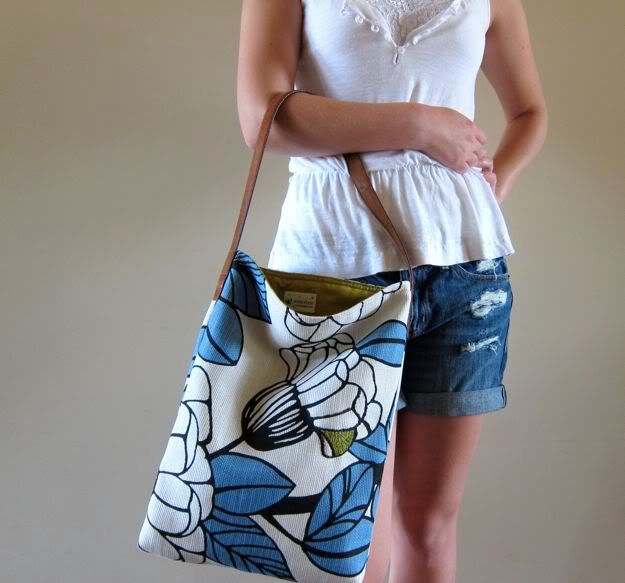 I love this modern fabric. The green spot on the front is embroidered and matches the lining.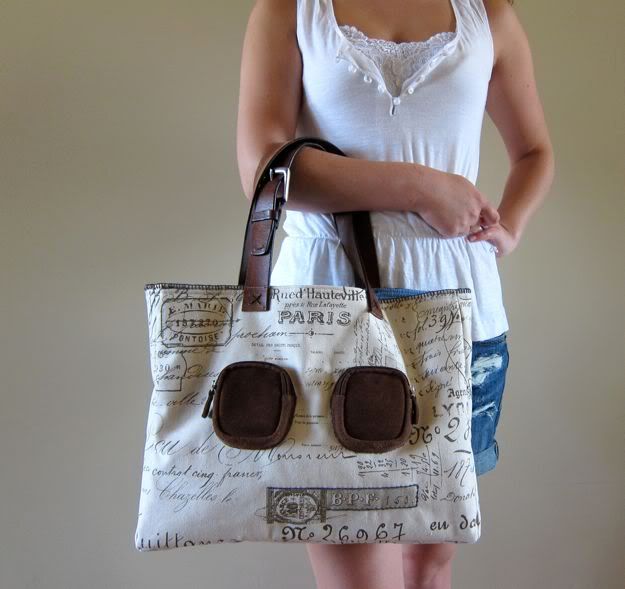 I got more of the script fabric. This tote has a recycled leather belt handle
and two zippered suede pockets.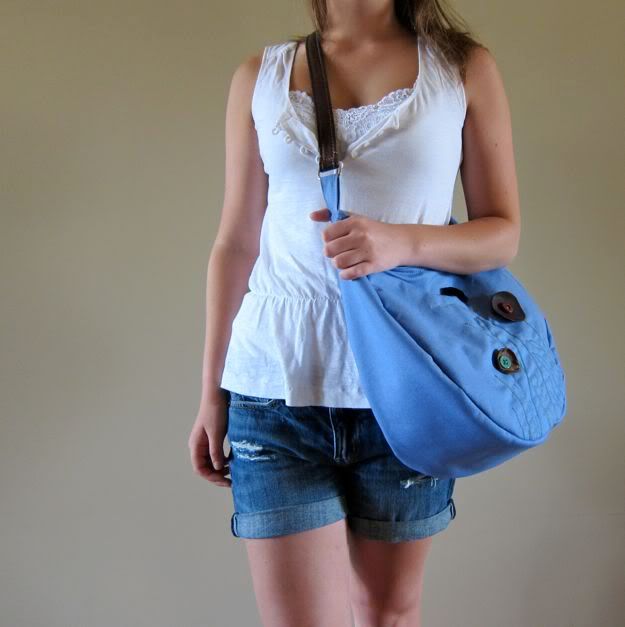 This bag is huge and I am in love with it. I want it because it's lightweight and holds practically anything. Jessie - oops, the model says you could hide a baby inside.

That's just a little scary.


One of the bags I tried to photograph with the self timer.
This attempt turned out much better.

It's pretty clear that I'm going through some sort of blue phase at the moment.