I caved. Before we went on vacation last week, I caved and got myself a smart phone. I did agree not to blog or surf or list for one whole week. But there was NO WAY I would refrain from checking email! That's where this chick draws the line.
Took me days to learn how to answer the contraption and before that occurred, I shopped around for a protective case. They were either breakable plastic or leather with the holster. All I wanted was something to keep my new phone safe while it rattled around in my handbag. You know, something soft and lightweight and easy to maneuver. Hmm... Enter Mr. Waterstone.
See this is why he has earned the title of Mr. Waterstone, marketing genius extraordinaire. He very slyly suggested that I return the four cell phone holders I'd earlier and unhappily purchased and make my own. (hallelujah chorus plays as I get that "how'd you get so smart" look on my face). I quickly RAN, not walked to the studio and created the softest, simplest smart phone case ever. On top of that, I made it using recycled leather. Mr. Waterstone took one look and said, "Hey, you should sell these." (hallelujah chorus again - that's why I love the guy)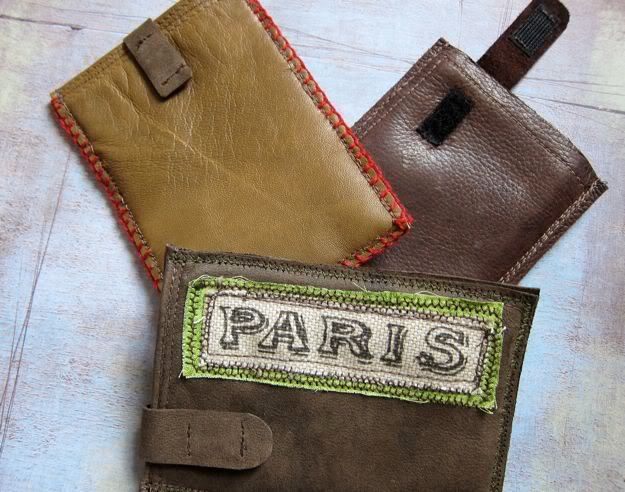 [ sneak peak - recycled leather smart phone cases for smart people $15 - ish ]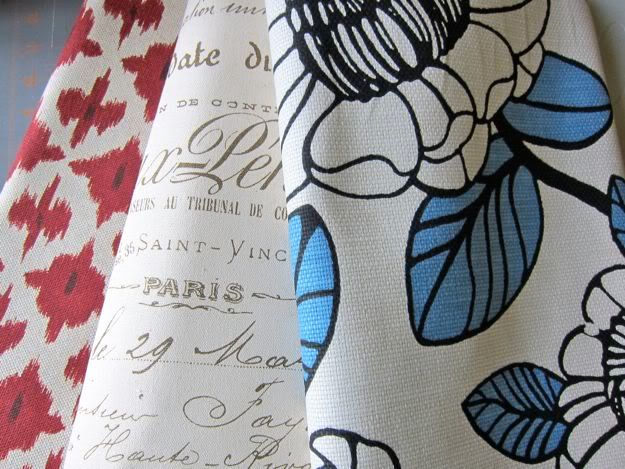 While vacationing, I picked up more fabric for more totes. I'm LOVING them all and had it not been for the two other non-sewing, tempermental women who went with me to the mother of all fabric stores, I could have gotten away with an even bigger haul. As it stands, I can't wait to play with these babies.
This is a sneak peak at what I've worked on since awaking from my post vacation stupor. The sewing machine was like a maniac after seeing that crazy lady had returned.
One of the best things about vacation is NOT reading a newspaper or watching the news for an entire week. So, aside from the fact that Lindsay Lohan took up a little more air time last week, that Kobe Bryant is going to Miami, and that they STILL haven't plugged that pipeline, what else did I miss in the great big world? What was the most newsworthy occurrence in your world?