We're all aware of the many ways we can help others while shopping for ourselves. One wildly successful example is the
"Red"
campaign by Bono of U2. I'd like to show you a couple that I've recently discovered.
First, you know how I adore coffee and how at our house, we're coffee roasting
freaks
connoisseurs. Well, the last time I ordered my green coffee beans from my favorite fair trade coffee site,
Dean's Beans
, I learned that they are now selling totes,created by refugee Somali women and made from coffee bean sacks. 100% of the proceeds goes to help these women support their families. Yes, I'm steering you away from my handbags JUST THIS ONCE. By the way, Dean's Beans also sells delicious fair trade ROASTED coffee beans. It's not just for the self-roasters. Please pay
Dean's Beans
a visit, read about the totes and check out their fair trade coffee.
Tom's Shoes
? I first saw a television commercial about this guy a couple of years ago. Now they are freakishly popular. I'll have to admit, I tried them on recently at Nordstrom and they were extremely comfy. As the site says, their company was built on one simple premise. For every pair of shoes you purchase, a new pair is given to a child in need. Kind of cool, right?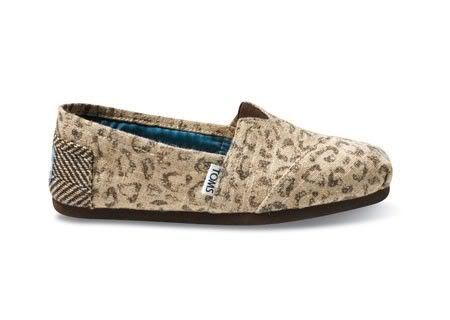 I'm ordering this pair for myself. I love them. I NEED them.
Selfish?
Maybe.
Is it okay to appeal to our hearts AND our desires to help someone in need?
It's not only okay, it's brilliant.
Some will say that you should just give the entire amount to charity and many of us already do give generously. Whether we do or don't, I still believe it's brilliant.
Have you made a purchase that simultaneously helped someone else?
Tell me about it.