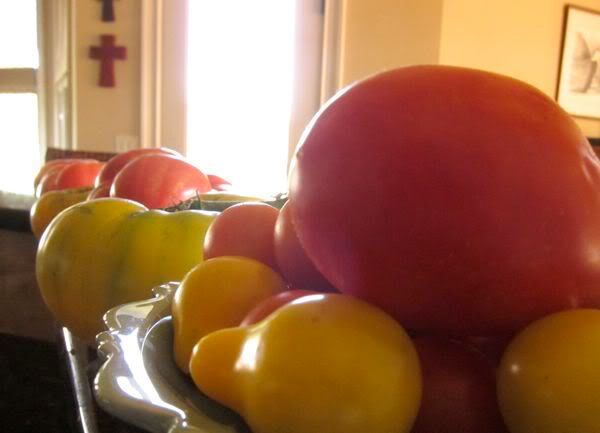 It's difficult to think anything but pleasant thoughts while eating a homegrown tomato.
- Lewis Grizzard

Classic Southern Tomato Sandwich
(pay close attention. this one's difficult)

one homegrown tomato
bread (white bread is traditional and preferred - i'm loving my whole wheat)
mayo (Dukes is preferred although any will do)
s&p
Slice the tomato and slap the entire thing together.
Enjoy!
Are your thoughts pleasant today?
And for a quick smile...
P.S. Have you entered? If not, be sure to look to your immediate right, then up.