I have a question for you. Maybe this is a legal question - well, obviously it's a legal question. You know that I make handbags and other fun stuff from reclaimed and recycled leather. Today I worked on cutting out the leather for my recycled cell phone cases. One piece of leather that I had caught my fancy. It was always too little to use for a handbag or even coin purse. But if I folded it just so...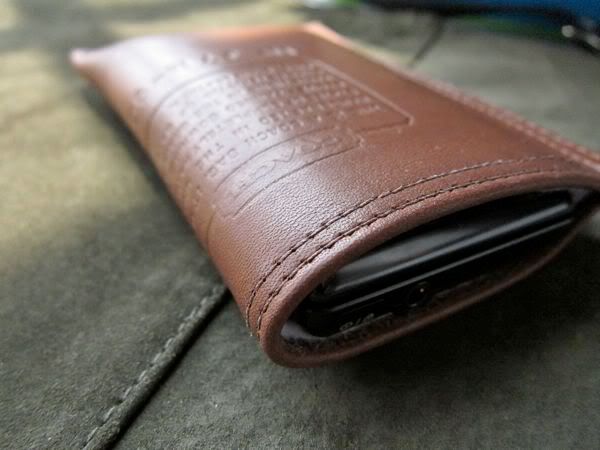 ...it became possibly the coolest case yet. So what's the question? Look closely at the picture. The wording is upside down, but if you look carefully, you'll see that it says "Coach". It was the inside of a Coach bag. I am keeping this for myself and not selling it. BUT, when I showed it to a family member, she thought that I would be ripping the company off. What's your take? Is this ripping off the company if I sell a recycled piece of leather with the company name on it? I see possibilities, which is why I'm keeping it. Yeah, I know. It'll break my heart to keep it for myself, but hey, somebody's gotta do it, right?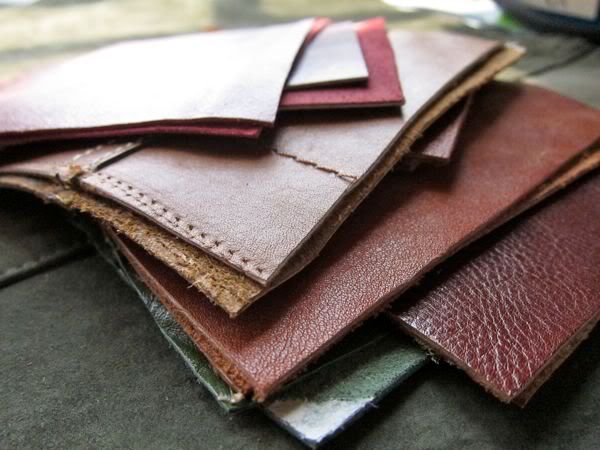 Look at my pile of leather for mobile phone cases. Isn't it loverly? They're selling in my shop now for $20. I'm in love with them and MUST stop keeping them for myself - bad for business.
Back to the question.
If I sold that, would I be ripping off Coach? Any attorneys out there?