Feeling stressed?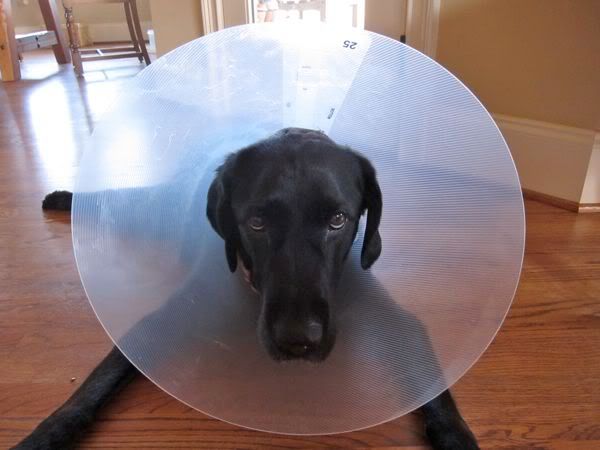 She can relate. Try wearing a 25 inch cone around your neck.
Try bumping into every door and piece of furniture within a three foot radius.
And speaking of stress
This week's thought provoking thought...statement...question...
Right now, I can __________ to make my life less stressful.
Your turn.