My initial thought, when thinking about the Friday recap post, was that I have been spinning and spinning yet again on that sucky little wheel with not much to show for it. Then I thought, "Eh, I still need to do it even if it's pitiful." Ladies, this is where I'm here to tell you that it's worth keeping a visual log of your weekly work. I could only remember two things at first. Upon looking over my photos I had to give it a big DOUBLE DANG! I worked my tail off this week and didn't even KNOW it.

If the photo links up to Etsy, then the bag has been listed. If not, I am planning to list all of the rest today as soon as I wrangle my model and nab a few photos. This, my friends, is more difficult than it sounds. Believe me.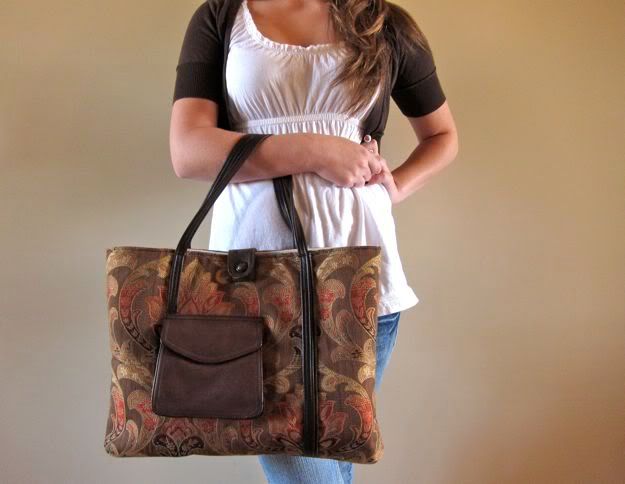 Someone saw this on my
Facebook
page and snapped it up.
Like to "like" me on
Facebook
so that you, too, can get sneak peeks?
I'm so excited about this. I am IN LOVE with this fabric and thought I'd never see it again. Well, do tell, I found it and purchased several yards. Believe it or not, I have several totes from this fabric and it actually
covers my dining room chairs
! Yeah, I wasn't lying about loving it.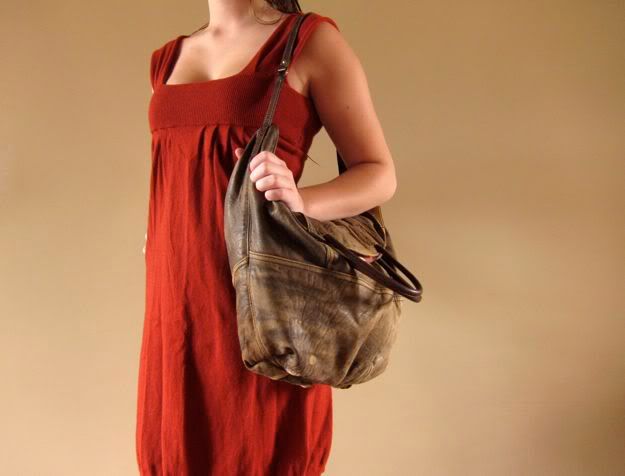 And lastly, I've had several people asking about this bomber jacket recycled leather bag from last week. I was going to list it in the shop on Sunday, but it sold over the weekend to a mailing list follower. Are you on the mailing list? As for the leather, I still have some of this particular jacket and will be creating another bag once my poor machine recovers.

Okay, see? Double Dang. I can hold my head high this week. I actually worked. :)
Have a wonderful weekend.