This week Mr. Waterstone, Jr. came home. Along with dirty laundry and a truck full of stuff, he brought a TON of vegetables. My eldest has a mad green thumb and he's quite proud of it.
Now this is where
you come in
. I need your help. I have peppers as far as the eye can see - all sorts of peppers. I have apples from a beautiful orchard and I have absolutely NO IDEA what to do with them because as you well know, I am no cook.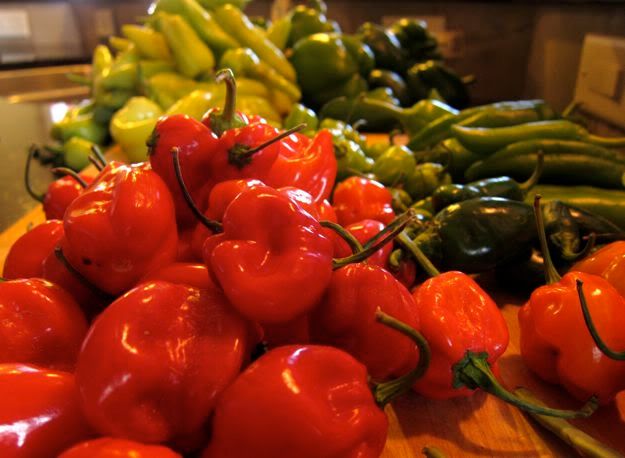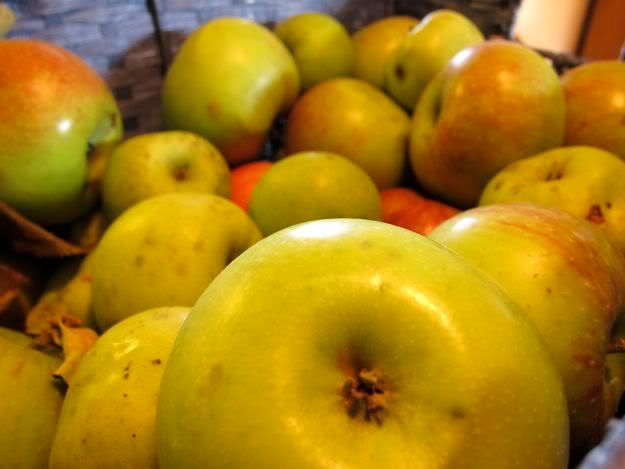 Please help a girl out. What do I do with a HUGE basket of apples?



Now for the wrap.

I LOVE doing a weekly chronicle of what's been done in the Waterstone studio. Unfortunately sometimes, it's not that much. This week, I finished a custom order and made a ton of cell phone cases. (ton equals five)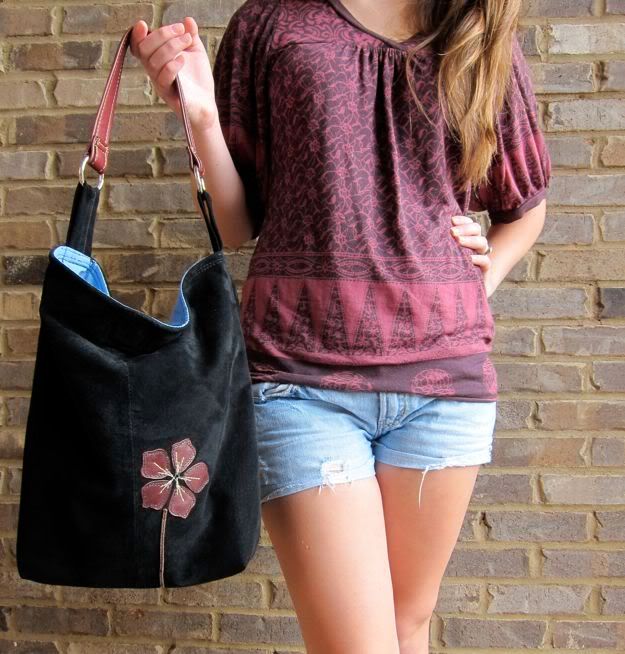 Once again, I am madly in love. Really. This bag is made from the softest black suede. On one side I have a single modern hibiscus in deep red leather (to match the strap) and on the other side...

...two flowers in black and brown leather - ALL recycled. The lining is recycled blue cotton with six pockets, five regular-sized and one for a pen or pencil. It's lightweight and ideally sized. Did I say that I love this? I do.
So that's what I accomplished this past week, aside from the ridiculous
studio reorganization
. Doesn't sound like very much, but it felt good.
We're enjoying weekend guests and as a result have young adults running all through the house.
How about you? Special plans this
Labor Day weekend
?
AND
Please don't forget.
Do you have any pepper or apple suggestions
?