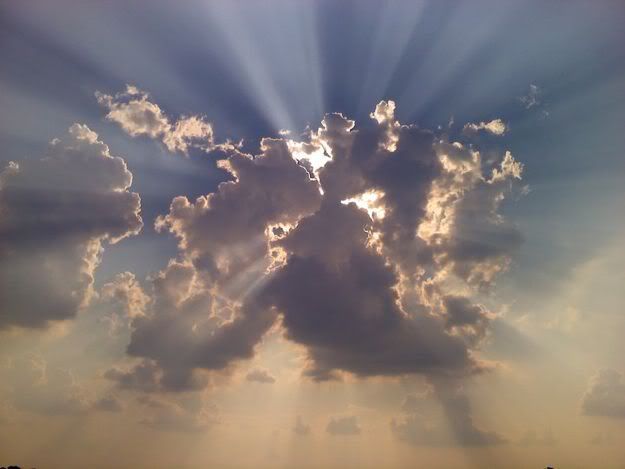 Isn't that a beautiful title?
I don't know what the heck it means, but it sure is pretty so we're rolling with it.

Actually...

Last night we had a harvest moon - or so I hear - I slept right through it.

Sunbursts - check out the bee-utiful photo my unpaid offspring, part-time model took.
Nice, huh?

Studio dreams...

I am working like a dog and hoping I'll be ready to show you the goods tomorrow for my wrap up. But I may have been a little too ambitious because we have company passing through tonight and tomorrow morning. So we'll see.

And jammed toes!!! No, not toe jam, jammed toes!
I didn't mention that in my title?

I jammed my toe on Saturday and was going to take a picture of it. Actually, I did take several pictures. But then I looked at them. That disgusting toe coupled with the black one on the other foot (the result of dropping an ottoman on my foot) would have been more than the average woman could handle. So, you can thank me for leaving that one out.

Until tomorrow...