I've been going on about this week so much so that you're maybe a little sick of the teasing and hints. So sorry. I was excited.
Waterstone's blogging anniversary
is this Saturday. I began my blogosphere adventures on October 9, 2008. Get it? 10/09/08. It's like I planned it or something! Of course, we all know I'm not that intelligent. It was a fluke. Serendipity.
Moving along...

Counting down to the end of the week, I'm having a
Waterstone giveaway EVERY day
. I'll also be offering
surprise discounts
on different items from the
shop
. So if you're having visions of Christmas gifts or me gifts, this would be a great week to put it to action!
To get the ball rolling, I'm giving away this super sweet little pouch with an attached key ring, perfect for carrying your license, credit cards, a little cash, and your keys. It's made from deep purple recycled wool and recycled leather. Isn't it adorable? And it could be yours for the low, low price of...

[ the dreaded requirements: ]
If you haven't joined me on
Facebook
, I would be forever grateful.
and
I really NEED for you to answer this all important, burning question.
What's your favorite movie?
Yeah, I know. Tough. But it's a requirement, so there.
Cut off is midnight Monday.
I'll use that
random.org
thing and announce the winner Tuesday morning.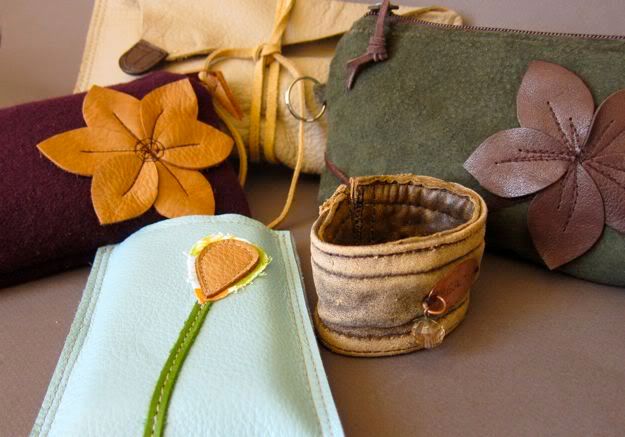 Then we begin all over again - yep, another
giveaway
.
An entire week of
swag
!
Don't forget the

Waterstone Discount

...
Enjoy
20% off of all Waterstone clutches and wristlets
.
This discount will last through midnight Monday.
Please add
"anniversary discount"
to the message.
(I will send a revised invoice which will include your 20% discount. Also include your paypal email address in the message.)
Don't forget:
Facebook
Favorite movie - very important
Discount
not necessarily in that order, but that order would be fine.
I'm flexible.
*It was pointed out that I didn't list my favorite movie. That would be...
eh, um... well, it's always been The Wizard of Oz. That Glenda, the Good Witch of the North, was seriously working the sparkle. One look and I was hooked.