This is it! The last day of anniversary week - sort of.
This week, aside from complaining about my broken toe, I've settled (I think) on a new name, worked on new banners, and made a fairly lame attempt to get ahead. Honestly, I don't know that I've ever been ahead. Anyway, curious about yesterday's winner?
I'm happy to announce that the winner of the
recycled green suede pouch
is
Marlow from
Gluten Hates Me
.
Congratulations Marlow - you lucky girl, you!
And now...
Friday's
Waterstone anniversary giveaway
is for this reclaimed leather wrap clutch. It has a natural fold-over flap and wrap around suede ties. The inside is lined with the sweetest floral cotton and it's super, super ultra soft.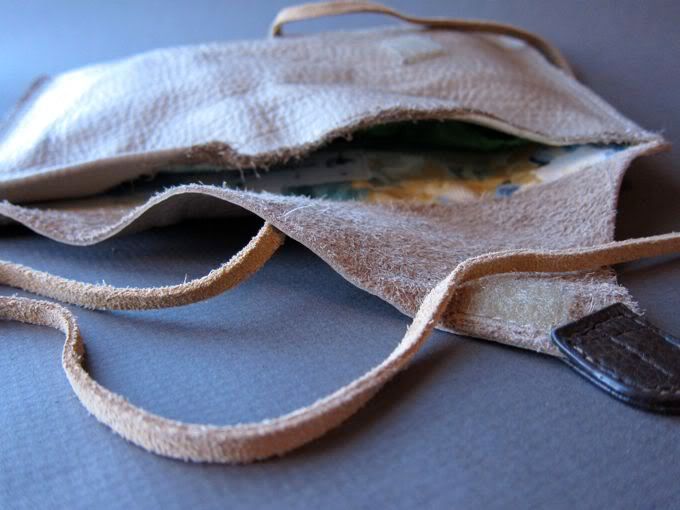 Can you tell from the photos how soft it is?
And, of course, it could be yours for the low low price of...
clicking on that little "share/save" button at the very bottom of this post.
and
completing this statement:
Beauty is...
Today's giveaway will run through 9:30 p.m. EST Friday.
I will announce the winner on Saturday morning. Many thanks to
Random.org
I'm a little sad that it's the end of the
Waterstone Anniversary Swag Giveaway
.
But wait!
Waterstone's Discount
through Sunday
is:
30% off all jewelry and 20% off of everything else in the shop.
If you purchase something, don't pay immediately.
DO leave "anniversary discount" in your message and if your paypal account is different from your contact email, leave that information as well. I will send a new invoice.