I got it! It's a Juki. It's old as hell and heavy as heck, made from cast iron and supposedly will last longer than me. Anyway, I got it! Last night in my dreams, I sewed back and forth and back and forth...


all


night


long!

As a result of the studio chaos, I thought of a
new weekly series
to begin this week. It's call
"My Creative Space"
and I'd like to gather links each week of pictures (in whatever state they happen to be) of your creative space. It doesn't have to be a studio. It can be anywhere that you happen to feel creative. Just thought it would be fun.
So, I'm adding a link up from
Linky Tools
. Your job is to grab your camera and snap a photo. You can link from your blog or flicker. Just feel free to link. I don't expect great response this week because the idea just came to me. I think it would be fun to have a peek into your studio once a week - warts, and piles of stuff, and all. Capeesh?
Below is a picture of my old Singer which, by the way, did a happy dance when he saw the "new" Juki carried through the door. He's free to sew regular fabric now.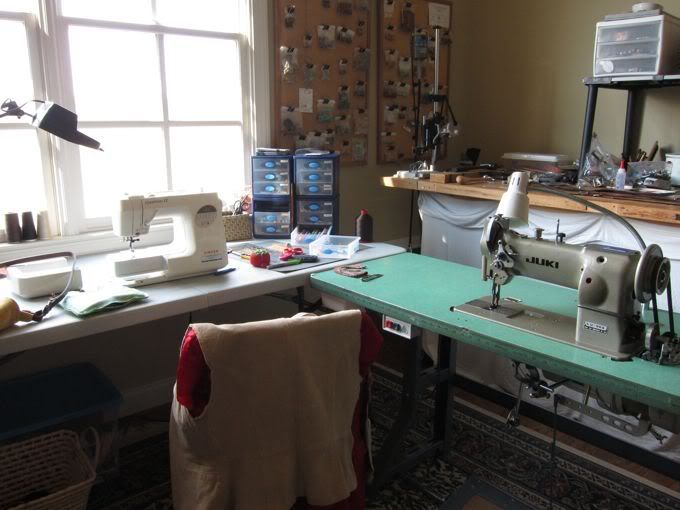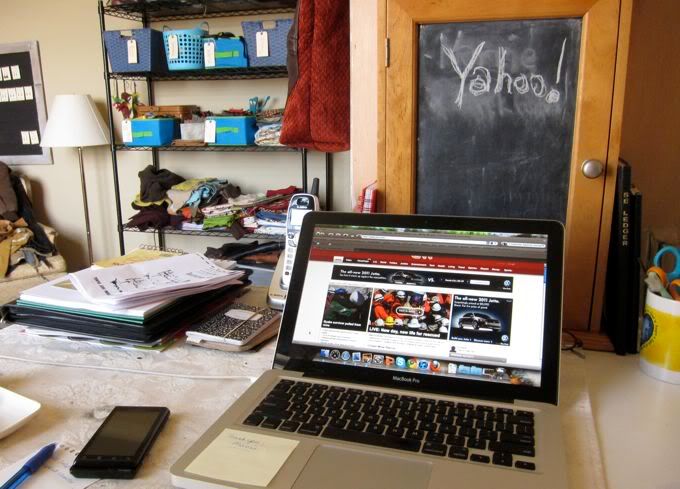 This, of course, is my desk where all the coffee and wine drinking takes place.
Everything is somewhat clean today because I had to straighten and vacuum before Mr. Juki made his entrance. Next week you'll see a pic of what my studio USUALLY looks like.


So, here we go. Care to
add a link?
Join Studio Waterstone each week for
"My Creative Space"
.
I'm curious - and a bit nosy.