Maybe it's just me. Maybe I'm slow. After the "missing content" debacle this past week I happened upon something simply wonderful and I'm just wondering if you've
discovered
it yourself. It's the new "Stats" tab in your Blogger dashboard. Check it out - you'll be both amazed and thrilled all at the same time.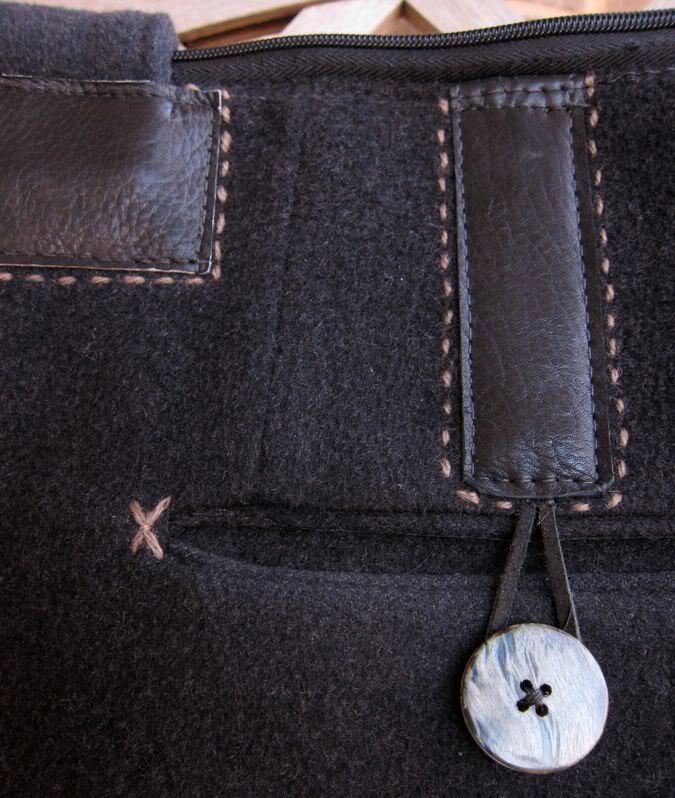 I've
discovered
that I LOVE cashmere! Big surprise, right? I found this terrific dark gray graphite cashmere coat and am already dreading the day it runs out. It's been so much fun to work with. This is the bag I worked on today - just a sneak peek. I embroidered a little. Just a little.
Happily, the Studio Waterstone studio contains lots of recycled leather coats and jackets just waiting for the possibilities. I'm looking forward to
discovering
new looks.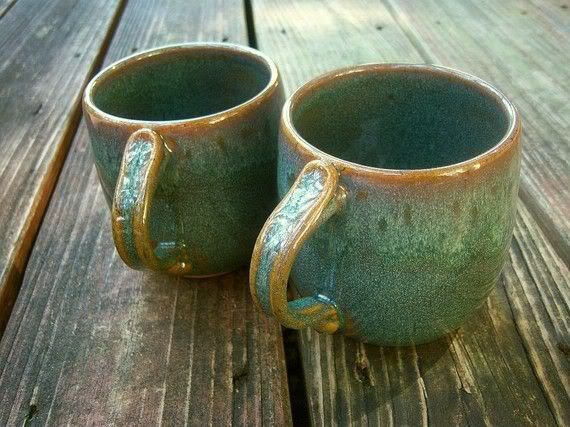 I
discovered
this set of coffee cups on Etsy this week. They're by
Dorothy Domingo
. Coffee is one of my favorite things and little coffee mugs that fit perfectly are tops. They're on my wish list.
How about you? What have you recently
discovered
?