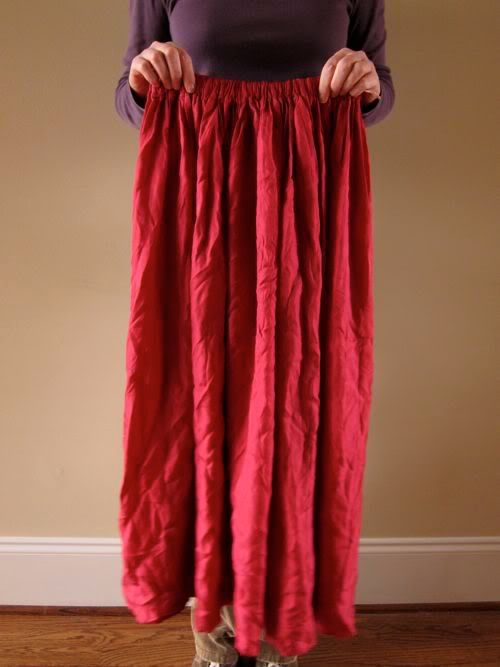 Never been one for overly ambitious, tedious tasks. Just ask my family.
Here's what you need:

One skirt
Scissors
Here's what you do:
Lay the skirt out flat with the bottom seams together.
Measure a 15" width and cut straight across.
That's it.
***
I now have a LONG 15" wide circle which I begin to wrap around my neck.
Not tight enough to choke.
Not too loose.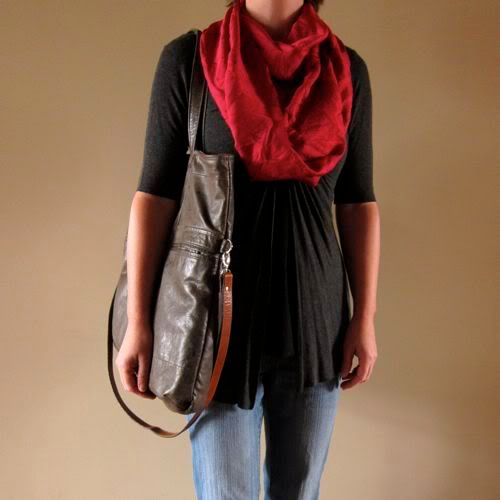 Just right.
Intrigued? Here are my other
tutorials
.
***