It's been a busy week here at Studio Waterstone. Mr. Waterstone and everyone else in the Waterstone family know that mama has officially kicked into gear. Under normal circumstances, they expect very little from me and at this time of year...well, let's just say that it's a good thing Mr. W heads up the Thanksgiving meal.

In addition to flying leather, fabric, cats, dogs, and a few well chosen curse words, this is what went down in the studio this week...

[ sold ]
[ sweet BIG pouch - uh, handbag ]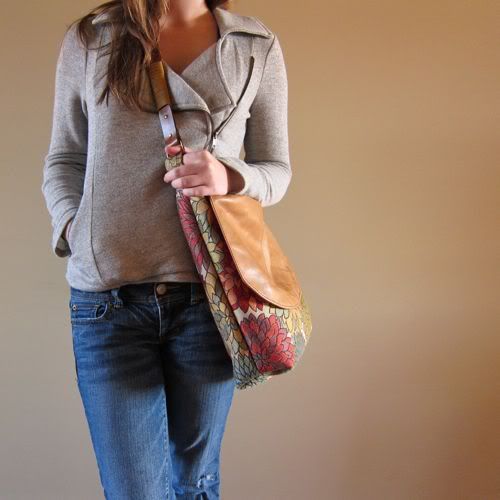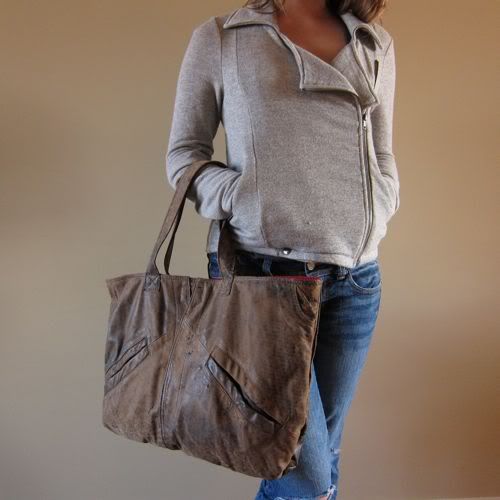 The picture directly above was taken this morning. Said model went to the 12:03 a.m. showing of Harry Potter. (12:01 and 12:02 were sold out)
She was tired and, I must add,
not a very friendly model
.
...and to round out the week, I made
this
.

I fell in love and couldn't (wouldn't) let go.
No, I mean really. I wouldn't let go.


My rationalization...
I haven't got one - rationalization, that is. My reasoning was straight from the heart.
An early Christmas present for myself.
(sigh)
P.S. Please
share your week
with the rest of the class.
Link up below!
P.S.S. Take a sec to
take the survey
in the upper right column. Thank you!
and stay tuned...
I'm thinking of a
surprise giveaway(s)
soon.
Hm...
*Most of the above items are available in the StudioWaterstone shop.*