As
Alison Lee of Craftcast
advises repeatedly, "Just put your butt in the chair", I've done just that this week above all other distractions. I needed to produce and, well, I've produced.
My creative space this week is planted right in the chair between sewing machine number one and sewing machine number two.
Many times I've remained in my pajamas until 3:00. But, hey, whatever works, right?
(I pity the fool who walks into my studio and takes one glance.)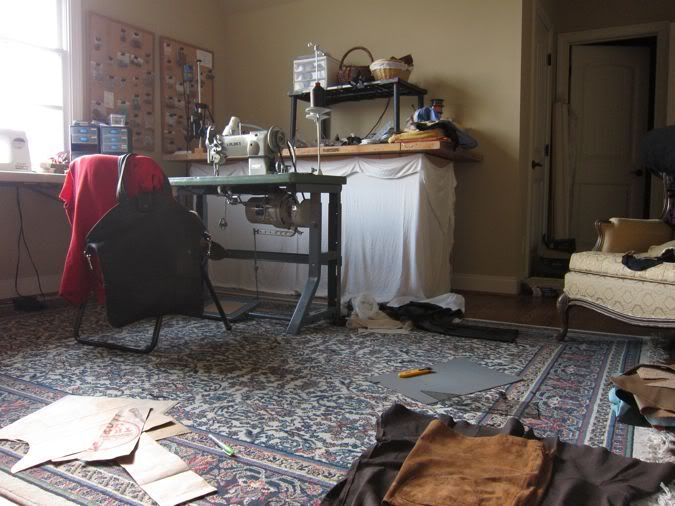 I have handmade patterns and a huge pile of deconstructed leather
...and sometimes one dog and one cat.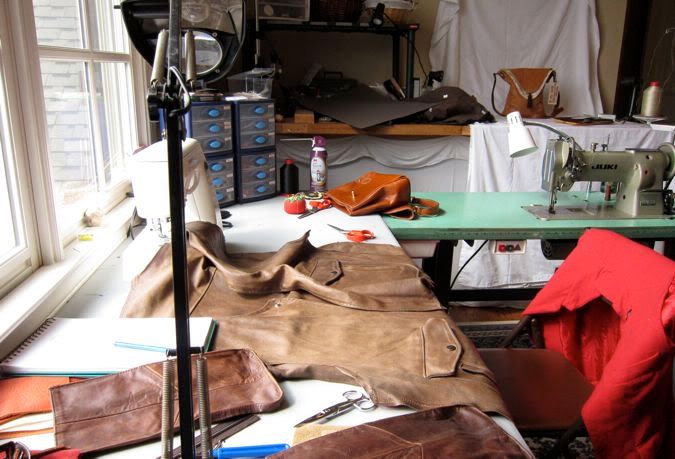 Kind of like a war zone.
How about you?
Care to share your creative space today?
P.S. Don't forget about yesterday's little
giveaway goodness
. It'll be around through tonight.