Waking to an alarm after an extra long weekend isn't my idea of bliss. But waking up to an alarm to discover that Studio Waterstone made
Etsy's front page
this morning is a horse of a different color! My first front page and on Cyber Monday, to boot! Let's just say it ended up being a three cup Godiva coffee morning - a veritable red letter day.
Big shout out, thank you to
Bee Vintage Redux
******
Since this is crunch time for me, I decided to show you a few of my
favorite tutorials
. In the unforgettable words of dear Mr. Darcy, "I love, love, love,
you
these fabulous tutorials." Enjoy.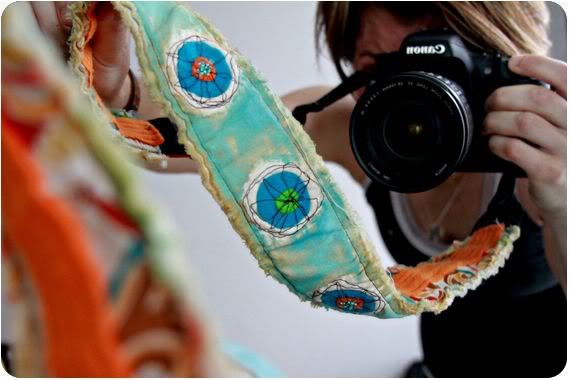 A real DSLR is at the top of my wish list for next year. When I do splurge, this
camera strap
is the first thing I will make to carry my new pretty. It's by Michelle from
Michelle My Belle
. Isn't that the coolest looking camera strap EVER?!?!
This tutorial is from a site called
whipup.net
and I have no idea how I meandered over, but I'm simply enamored with these easy, recycled sweater bags - especially the embroidered one.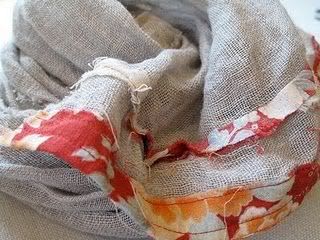 Me thinks that it shouldn't come as a surprise that I'm a scarf freak. I have every reason to love scarves as they are very pretty and hide a multitude of sins. This
scarf tutorial
from One Flew Over had me at scrunchy linen.
tutorial from The Empty Nest
sparked my inspiration for using shipping tags on my handbags. These
tags
are ADORABLE and make me want a strong cup of coffee REAL bad.
*****

That's all folks. If you're half as inspired as I'm feeling right now, you're running for your box o'stuff, your credit card, keys, and a map to the nearest supply store.

Have a good one.