A few years ago, when scarves were just becoming popular again, the trend was all about skinny scarves. Of course, being a "young" 48 and having a little excess chin skin, I was thrilled at the prospect of wrapping something around my neck. I accumulated quite a few scarves of my own.

Fast forward, I still have a few beautiful skinny scarves, but what I REALLY want is a wider style for the cooler months. I actually bought a similar style this past spring and thought - once again - I can do this. You won't believe how easy this is to accomplish.

What you'll need: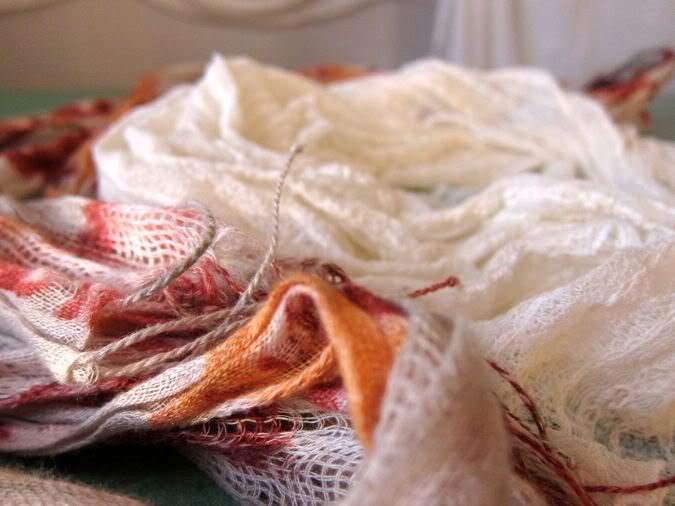 two long skinny scarves, approximately the same length
sewing machine or needle and thread
What you'll do: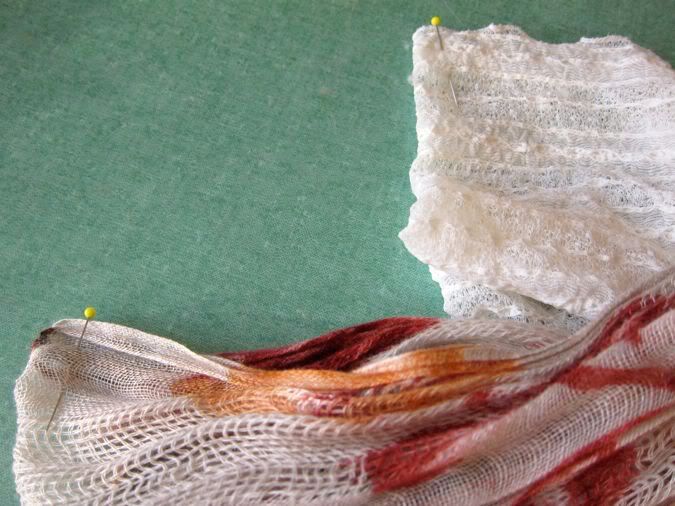 Find the halfway point of each scarf and beginning in the middle, pin the scarves together along one edge.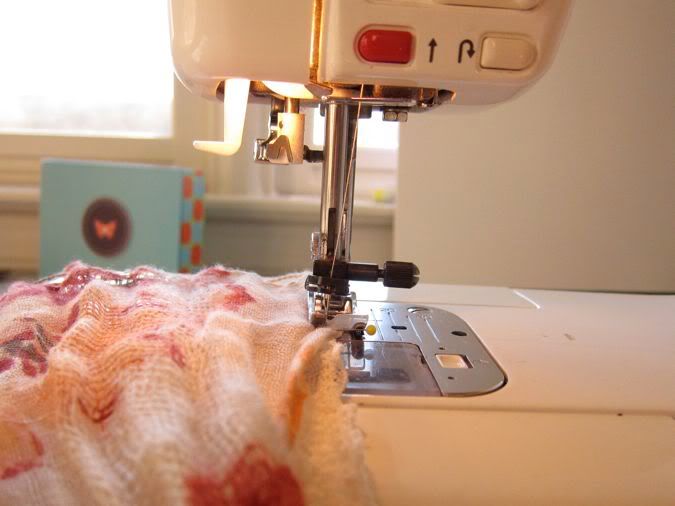 Stitch along the edge.

Now, guess what? You're done!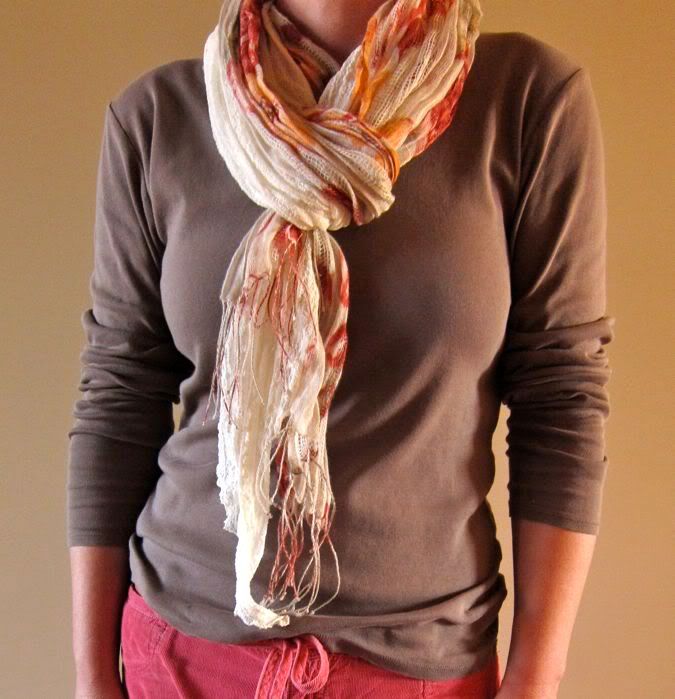 My new scarf wrapped around my neck.
Not as tight as a noose and not as loose as my skin.
Juuust right.