They laughed.
...at me! How cruel!
Last night we piled into the car, seriously fought Atlanta rush hour traffic (which is a BEAR) and went to a Falcons game. We had a BLAST! Oh, but back to the laughing part. They joked all week about going to this game, wondering if I would bring along my Studio Waterstone bag of leather and my seam ripper. Evil. My family can be evil.

We were in the end zone but on the SECOND ROW! Fun times. I was almost hit with a flying tee-shirt bomb, had a ton of popcorn thrown down the back of my hoodie, drank beer and ate cotton candy, watched sports freaks acting like sports freaks and screamed a little myself. It was an awesome game with the Falcons winning in the final ten seconds.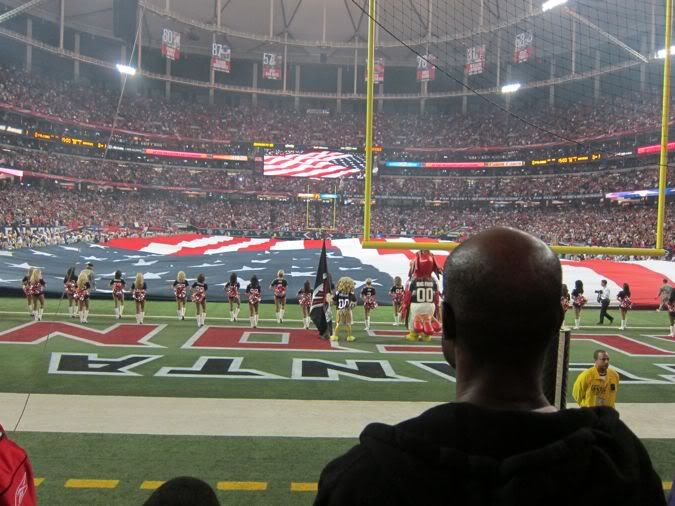 They did a special tribute to the men and women who dedicate their lives to protecting our great country. I cried. I always cry during the National Anthem but you add veterans and a giant waving flag and I become a blubbering idiot.
How about you? Do you
cry during the National Anthem?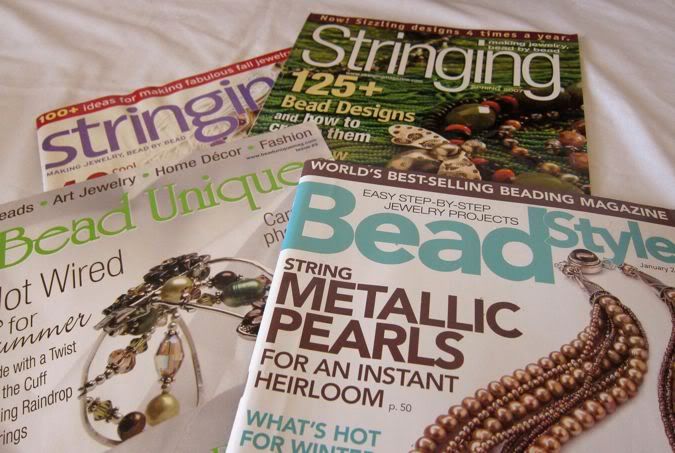 About that giveaway...


The winner of this week's small swag pile of the, "I'm getting rid of my HUGE collection of stones and jewelry magazines" series of contests, is
Cathy from Desert Rose
.
Congrats Cathy!
Now lady, you don't have a contact email so I'm hoping you'll see this
and offer up some mailing address lovin'.
Everyone else...
There will be more - probably each week, as my studio is overflowing and, well,
I don't make jewelry anymore and I need to clean even more.
Have a WONDERFUL Friday! Love to you all.