Mama Waterstone, who has reached Dr. Mom status and rarely gets sick, is fighting a nasty cold this week and between the sneezing, sniffling, and sewing all she can think about is warm, comforting things. She's wishing for a big pot of this...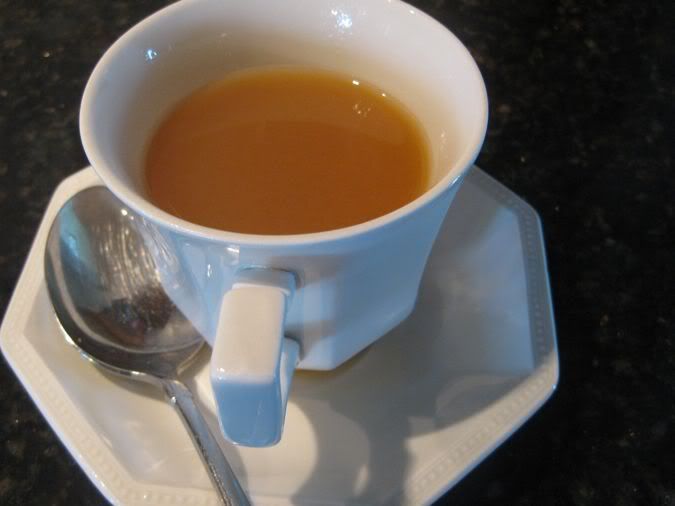 [ a reprint from one of my earlier posts because that, my dear,
is all I am capable of at the moment. ]
Russian Tea
23 oz. unsweetened pineapple juice
23 oz. unsweetened orange juice
8 oz. lemon juice
8 cups strongly brewed unsweetened tea
1 cup of sugar (to taste)
14 whole cloves
2 sticks of cinnamon
I like to heat it in a large pot on the stove to make the entire house smell delicious.

What's your go-to, nasty cold, comfort food?