Let's be honest. Who doesn't love things that sparkle?
I've got the perfect, deceptively inexpensive accessory just in time for New Year's Eve.
Tutorial: J. Crew Worthy Sparkling Wrapped Bracelet
What you'll need:
an old bracelet
ribbon - about a yard
mismatched faux pearls, faceted beads, etc.
needle and thread
[ OR ]
your handy-dandy glue gun
What you'll do: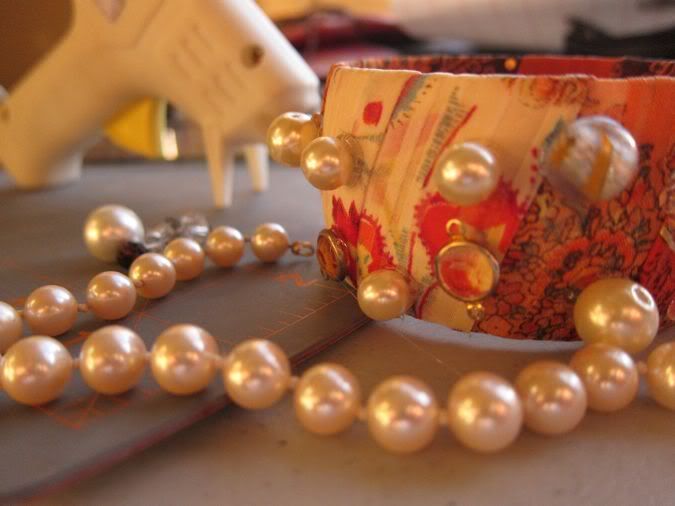 ...you could grab your handy glue gun. Probably not quite as secure.
I decide to take a walk on the wild side and throw caution to the wind.
I use the glue gun.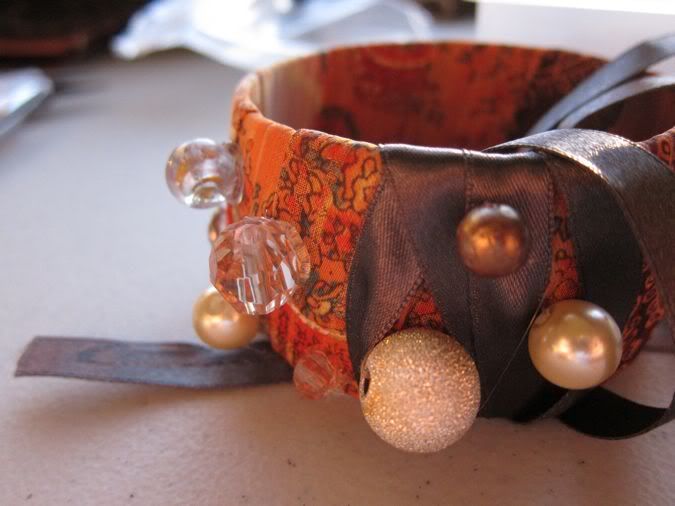 I go to my ribbon stash and pull out this beautiful gray satin ribbon. But then...

[ clouds part. hallelujah chorus sings. ]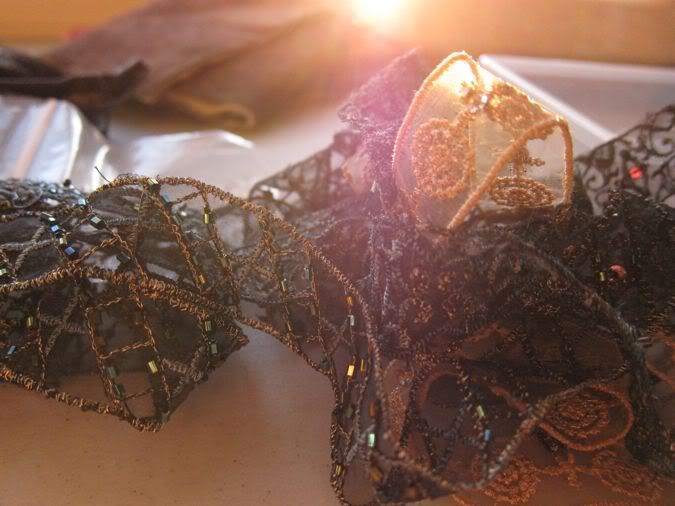 ...I spot this small cluster of sparkly ribbons!