The wonderful thing about
studio storage
, or any other storage for that matter, is that the more unusual and creative the better! For example, the crystal pitcher shown above belonged to my Grandmother Bailey and it's the ideal solution for holding taller items.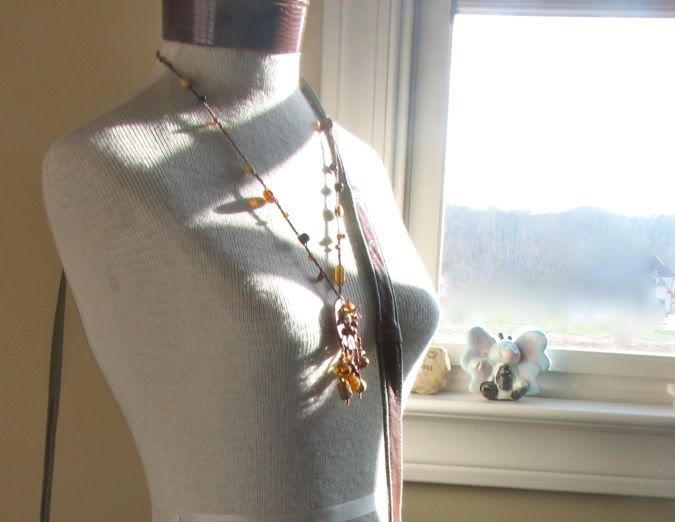 I found this mannequin in a thrift shop and it's perfect for modeling jewelry and handbags.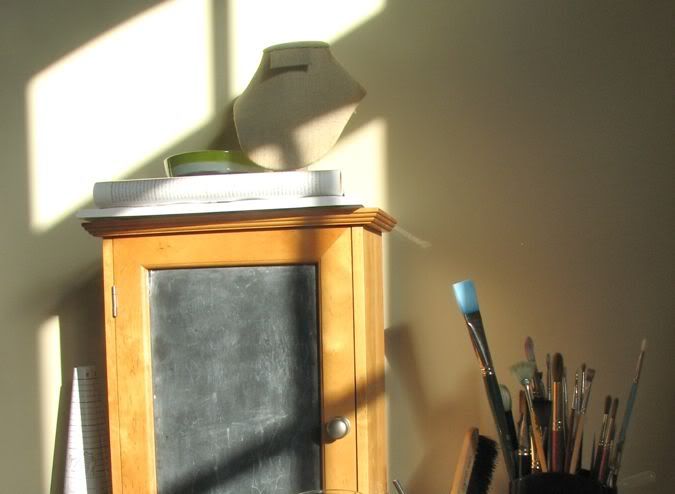 I can't remember where we found this small chalkboard cabinet, but it sits on the back of my desk and is great for hiding things and keeping track of orders.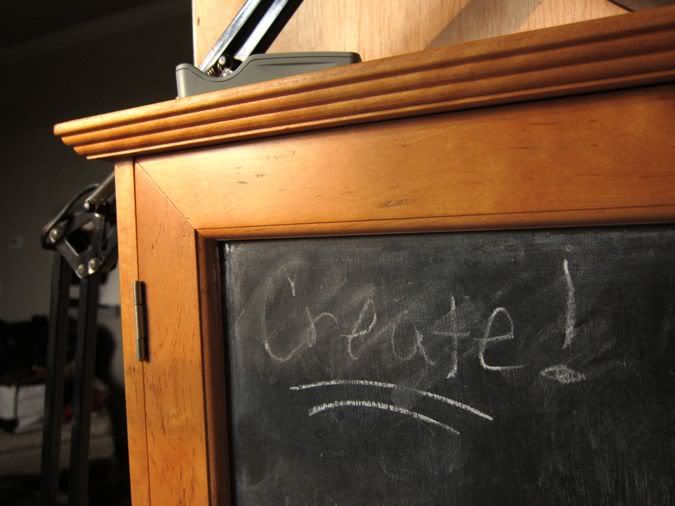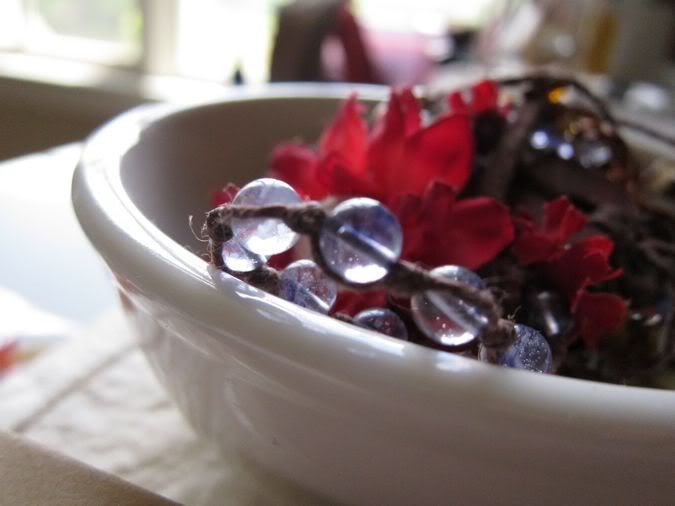 Don't forget mismatched bowls! They're ideal for holding beads, buttons, etc.

Call me old fashioned, but nothing surpasses a paper
Moleskine planner
.
It's filled each week with daily to-do lists as well as notes and sketches.
I have another one with plain pages for more detailed sketches and handbag designs.
Be sure to look around your house for unused dishes and glassware as well as trays, baskets,
and bookshelves. Additional resources include thrift shops and garage sales.
***
Finally, don't forget to return to Studio Waterstone this Thursday as we begin a new weekly series called "
Featuring Studio Spaces
". Each week will include an artist's interview as well as studio pictures.
Interested in
being featured in
Featuring Studio Spaces
?
Just click the contact button in the sidebar and I'll email you with more information.