For Waterstone Jewelry/Studio Waterstone, 2010 was an incredibly wonderful, life changing year! In 2009 I created jewelry, something I'd done for several years since "retiring" as a portrait artist. In November I decided to break out the old Singer and make a handbag for myself. That's when this little light bulb over my head began to flicker...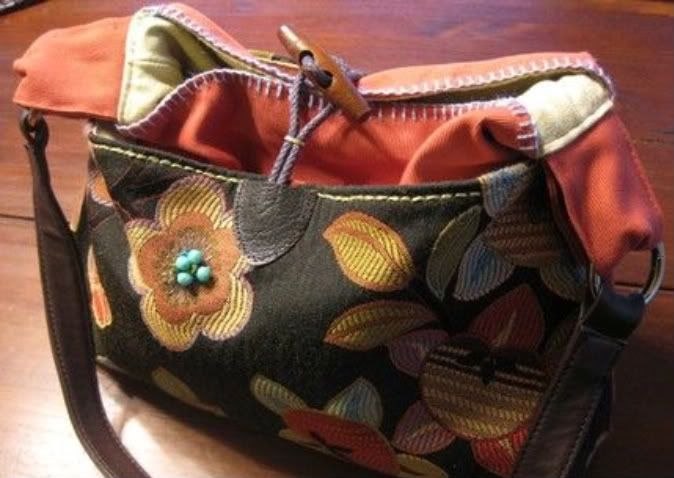 This was
my very first handbag
, sold in December of 2009. Even then, I had no idea that my little business would take such a turn. (Notice the horrible photo quality?)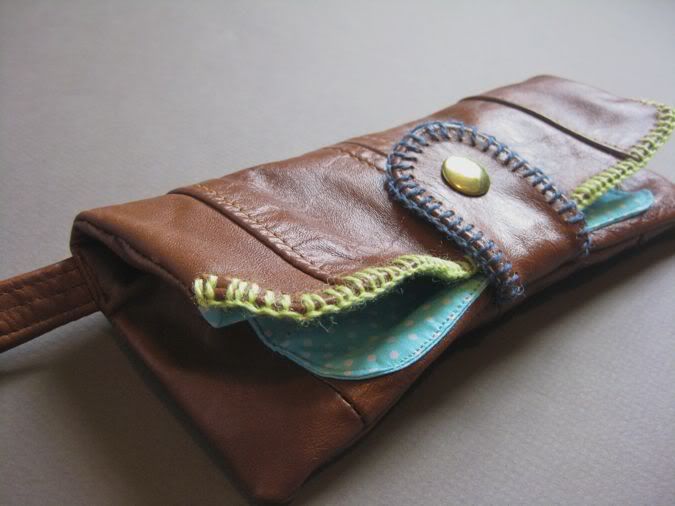 One of my first attempts at
recycling leather
. I loved this clutch.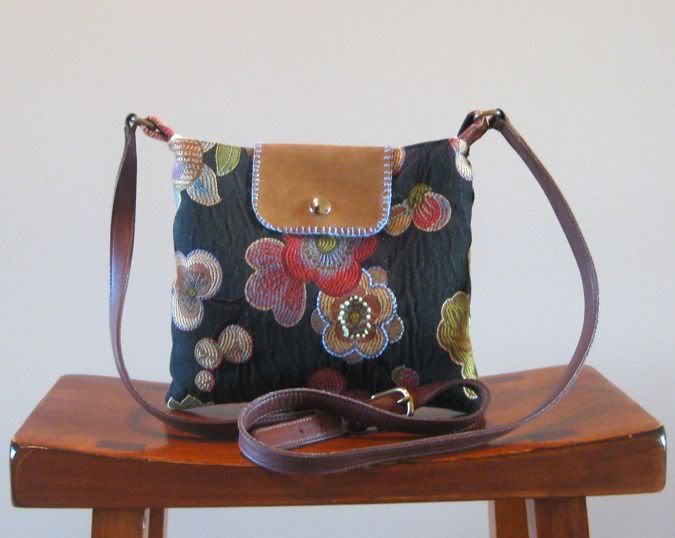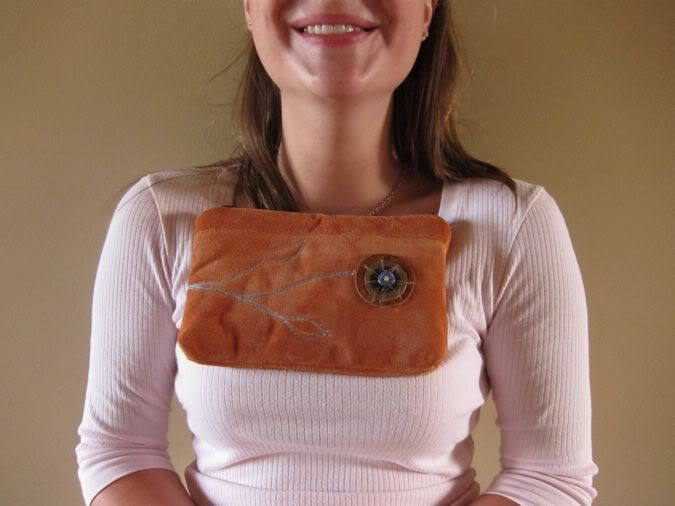 I began
using a model
- trial and error - and this is one of our "do not use" photos.
The clutch adhered to her knit top. Attractive, don't you think?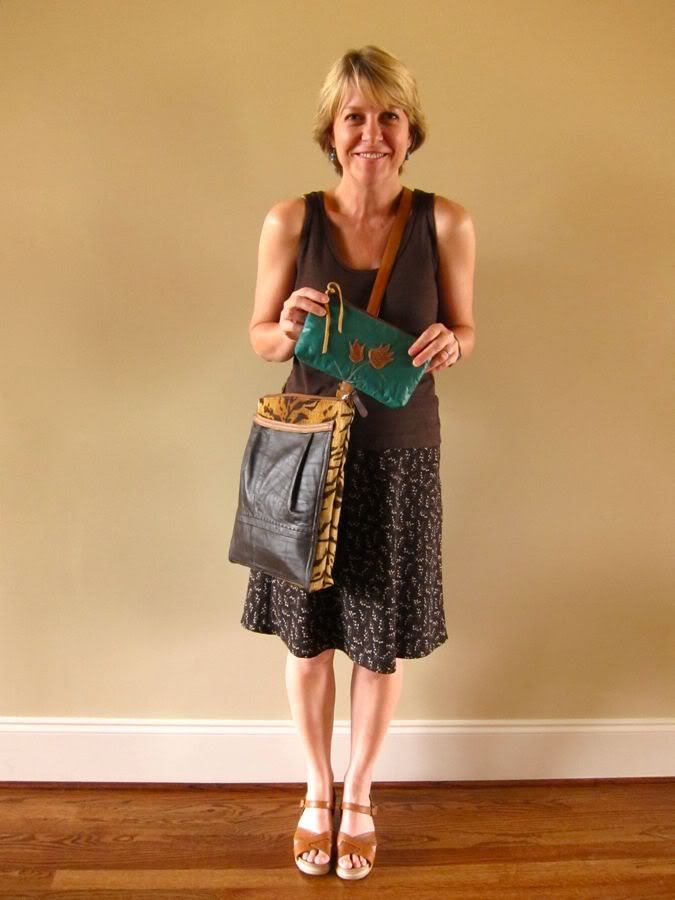 Silliness run amok. My first "attempt" at modeling.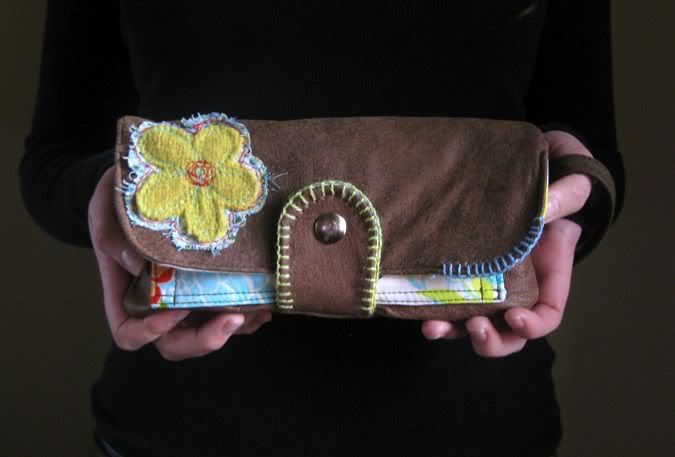 This was and still is
one of my favorite clutches
.
A
full-sized leather bag
. My old Singer was beginning to creak just a bit...and whimper.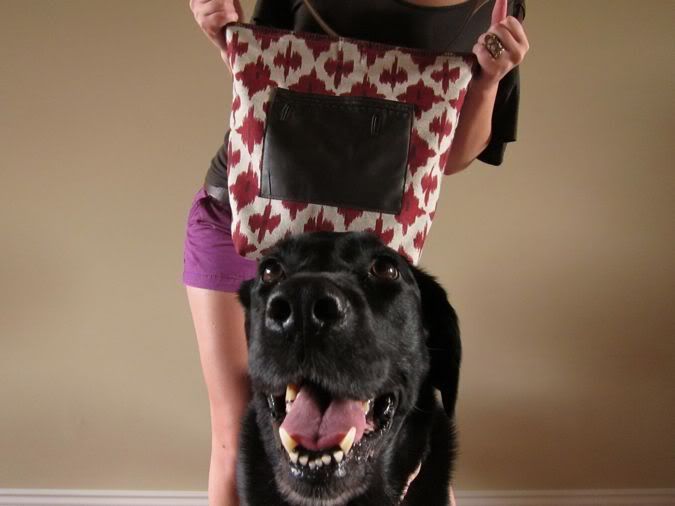 We discovered, quite by accident, that Sophie was a camera hog.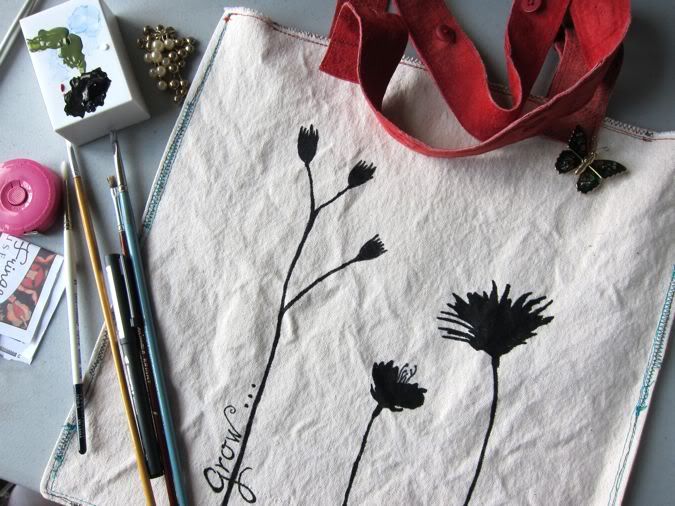 I broke out the canvas and painted a few totes. This spring, I'll be taking this concept to an extreme level with full-on
painted totes and clutches
. Can not WAIT!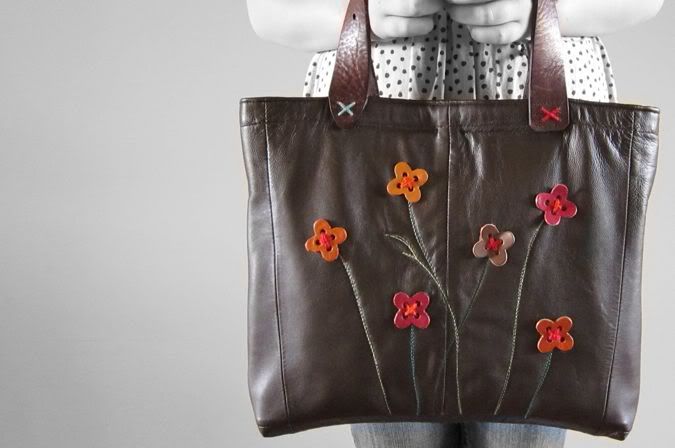 Began
experimenting with photography
here - photography is the bane of my existence.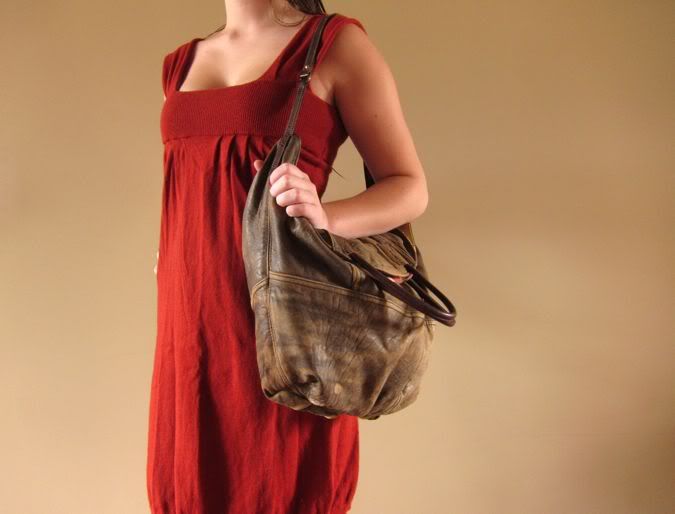 A seriously, serious leather bag. At this point, the Singer cringed, squeaked, and cried when I pulled the leather out. Something had to give so I purchased a heavy-duty industrial sewing machine.
Sales increased dramatically each month and by October I decided to make a serious commitment to taking this thing, this new career, to the next level. The final three months of the year were an exciting, exhausting experience.
My recent time away from the studio hasn't slowed things down. Time off presented the ideal opportunity to create a new business plan for 2011 and the first order of business was wholesale. Last year I turned down wholesale opportunities from, probably ten or so requests from boutiques around the country. So, for 2011 I plan to
expand into the wholesale market
as well as continue selling on
Etsy
and begin to fill
Studio Waterstone's Big Cartel shop
.
Blogging
, which began in 2008 as a way of promoting my business, has grown close to my heart as a result of the wonderful relationships developed, the fact that it's challenged me to
exercise my own creative muscle
as well as given me the chance to
keep a visual log
of my work.
Looking back, I would have never in my wildest dreams imagined that I would begin 2011 as a design and creator of eco-friendly recycled handbags and accessories. Never.
So, this is about seven days late, but I'm sending a virtual
toast to all of you sweet readers
(and you know who you are) to create the best, most wonderfully inspired and successful 2011.
Woohoo!
To celebrate, I'm having a
W E E K E N D S A L E! 25% off EVERYTHING
!
Use Coupon Code "WEEKEND25"