It's Monday! Are your weekly plans already mapped out? My week will be centered around colorful totes. This is a little sneak peek at my spread. I'm hoping to add most, if not all, to
Studio Waterstone Etsy
on Tuesday.
I tweaked my
website
(yet again) this weekend adding something I've always wanted to the front page - a slideshow. Check it out and provide feedback. I've got to figure out if there's a way to eliminate the Quicktime "Q" from the beginning, but hey, it's a start. If you happen to be savvy in this category, I'd be forever grateful for your advise.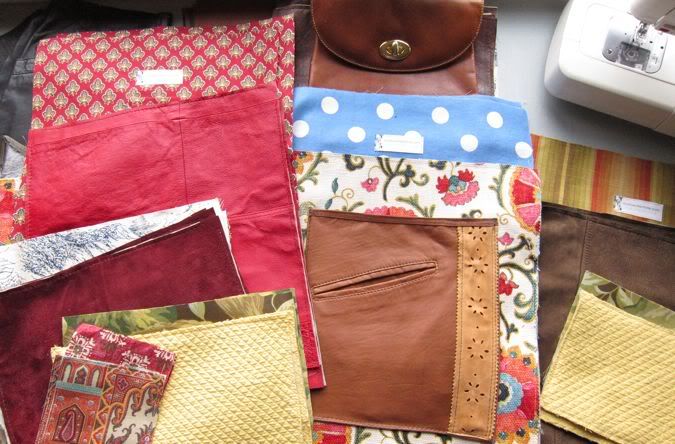 This week at Studio Waterstone:
Tuesday - a tutorial
??? Here's hoping
Thursday
- SUPER excited to show you the studio and interview with
Jenn Duvall of Clay Chic
for Featuring Studio Spaces. Jenn lives in a log cabin and the pictures are simply yummy. Be sure to check in for that.
*Note*
I'd love to feature your creative space and hear how it works for you. Contact me for more details.
Saturday - Weekly Wrap
. Please drop in and
drop me a link
!
*****
As for the two giveaways...
The winner of the prior giveaway (for the leather pouch) got in touch with me LAST night!
Whew - talk about cutting it close. Good for Ann, sad for the second chancers.
But, but, but...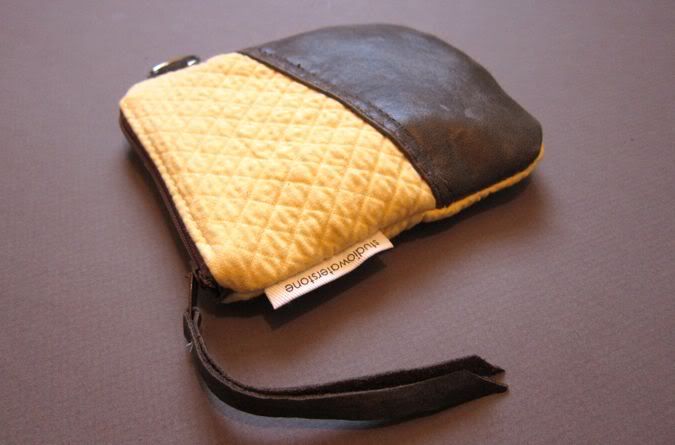 We've still got this baby.
The winner is -
Sharon from Livewire Jewelry
!
Congrats Sharon - I'll be contacting you.
Have a wonderful Monday!