A huge congratulations goes out to Ann of
MyCriticalEye.com
, a.k.a. Sabine, for winning the little key pouch. Sad you didn't win? Care to
make your own
? Not a seamstress? Good news! You have another option. I have several for sale
right here
.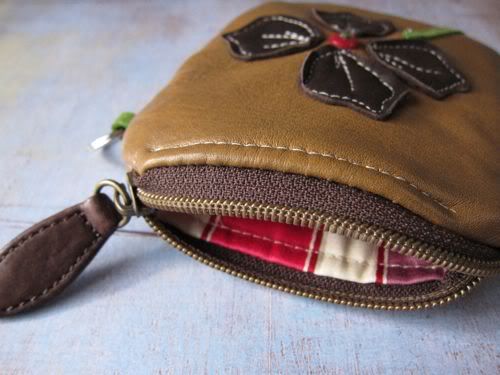 This is a slammed week for me personally AND professionally. EGAD. This week, Mr. Waterstone and I will be putting our house on the market. Are we complete idiots to put our house on the market now? Why yes! Yes we are! Do we have a choice? No, no we don't. It's one of those cursedly irritating things otherwise known as corporate America. Gotta love it. As a sad result, we'll have to skip the tutorial for this week.
So along with trying to clean (and then try to KEEP clean) my house, I'm working to finish up a few custom orders and then get back to making new pretties - more on that at the end of the week with
It's a Wrap: Studio Saturday
. Be sure to join me and link up!
This Thursday,
Featuring Studio Spaces
is all about
Kelley Wenzel
of
Kelley's Bead Studio
! Kelley is also a fantastic photographer. Don't miss - it's sure to be a treat.
I hope that you're spending today with someone you love. Have a great one.