Ooh, what I found this weekend! It's perhaps the prettiest piece of
pebbled black leather
I've found to date. Deconstruction began last night. Can't wait to play and Wednesday is the day! I'll keep you posted. Any thoughts???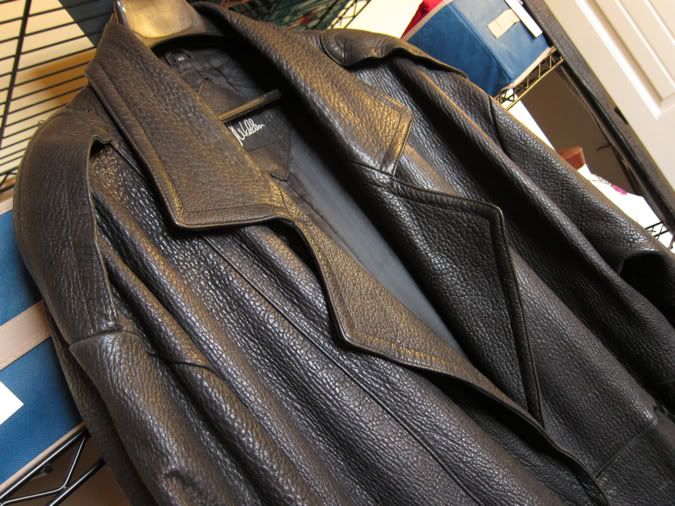 Blog Envy: Today It's About Art and Design
When I need a fix - a colorful, inspirational fix, I begin to peruse. A blog invites me in when it's design is simple, yet eye catching and both blogs mentioned below deliver with the perfect amount of color and graphics to make me drool, read on, and come back for more.
All the Luck in the World
is a blog hosted by Jane, a graphic designer, artist, and fellow thrifter who continues to wow me. The design grabs me initially, then the gorgeous content inspires.
Slow Noodle
(formally Slow Lane Notes) is hosted by Galit and offers elegant design, art, interiors, all the things to make a girl WANT to slow down and say "ahhh". Check out her new design!
Have a great day and don't forget your creative soul.
It's there - I promise.