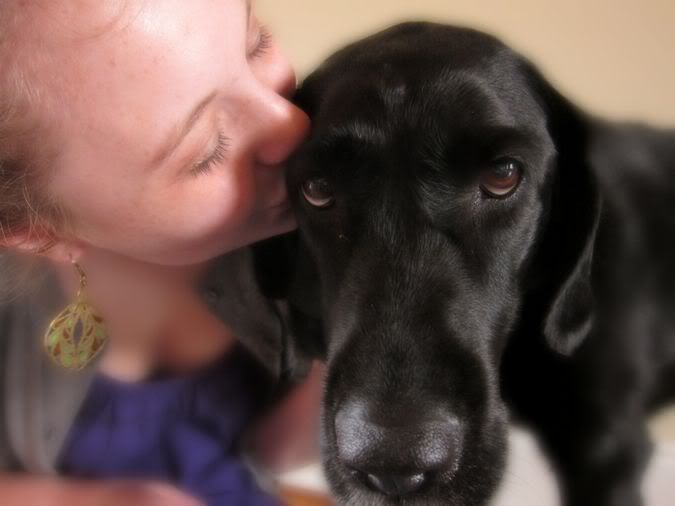 { totally unrelated, yet adorable photo. doesn't sophie look thrilled? ]
I know, I know. What with
Tuesday's big giveaway question
, it seems hard to imagine that I'd load you up with yet another toughie. However, it is Wednesday and that means life or death kinds of questions.
But first, to get you into the mood, I want to show you one of my favorite videos. Are you familiar with the game show, "
Cash Cab
"? And do you watch
30 Rock
? This is a short clip showing Tracy Morgan as he rushes to the hospital to be with his wife before she gives birth. He inadvertently jumps into the Cash Cab and, well, just watch...
Time for this week's burning questions...
1) Are you a lurker or do you jump right into a blog with both feet? (quite possibly a moot question because all of the lurkers won't answer!)

2) When you visit and comment on a blog and the author reciprocates, do you prefer that he/she email you directly to respond or visit your blog and comment?

3) Do you ever fight with your kids as they grab the door handle while your trying to unlock the car door????

I'm looking forward to hearing your answers! My answers: I've been getting more email responses lately to blog comments but I prefer to visit and comment when possible. 3)Yes, but mostly with Mr. Waterstone and we yell just as much as Tracy Morgan. As for my answer to #1, I'm a jumper all the way - big surprise.