It's time for
Featuring Studio Spaces
! Each week we will feature an artist and his or her
creative space
. We'll gather lots of juicy tidbits ranging from
inspiration
to
design and functionality.

Today's interview is with an artist I've admired for some time now. In fact, you could say I've practically stalked her from her
Facebook
page to her
Etsy shop
and now her wonderful new
website
! I'm talking about
Megan Eckman of Studio MME
. Without further ado...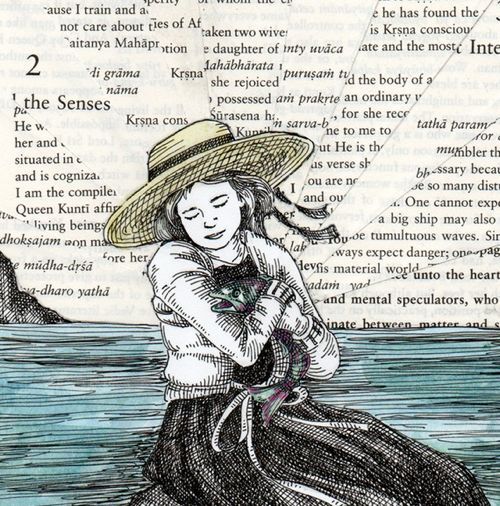 A little bit about the work I do in the studio...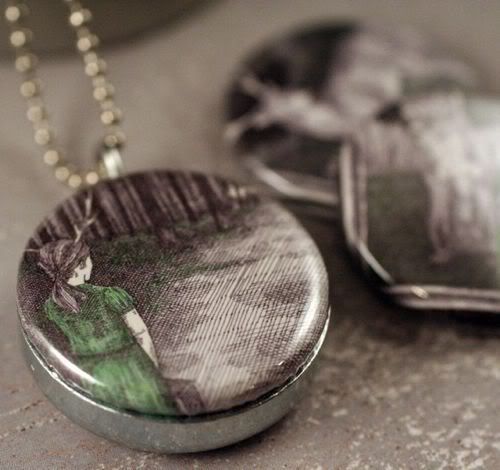 I'm a pen and ink illustrator so most of my time in the studio is spent researching images and getting messy (okay, more like neat) with my pens and pencils. I just purchased a new monitor so I can save my eyesight when I'm touching up my illustrations in Photoshop with my Wacom tablet. I've also started a new line of canvas home décor items so a new table has been erected behind my desk to serve as the official 'screenprinting' area. That is where the real mess takes place!

One or two things that work well for me...
Something I'm constantly having to work on overcoming and what I've done to rectify the situation...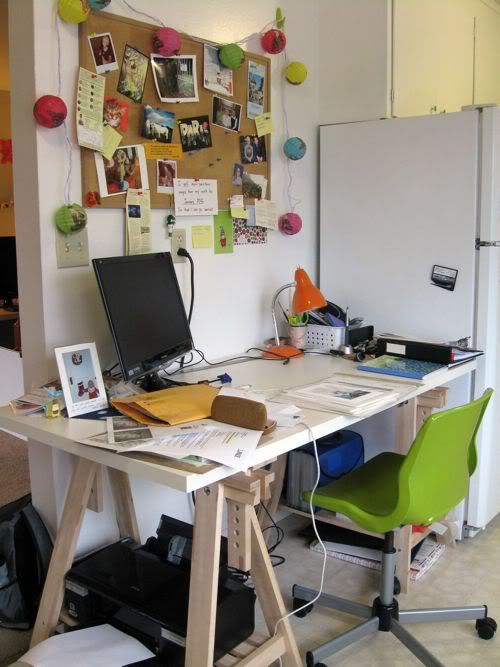 My desk is large but never large enough. Things constantly pile up and get in the way or get lost in the mess. It's terrible! My new trick is that every night when I'm done working, I take a few minutes to put thing away, throw away scraps, and all-around tidy up. That way when I sit down the next morning, I'm focused and ready to start. I also take a longer time on Sunday at the end of the day to dust the desk/wash off the ink stains, and give it a good clean. This really helps me from getting distracted later on when I don't want to do something and dusting suddenly seems like the most pressing issue of the day.
Natural or artificial light?
Natural all the way! Only, when the sun comes down then I have to turn on the lights. But they're Day-glo bulbs so there's not much difference.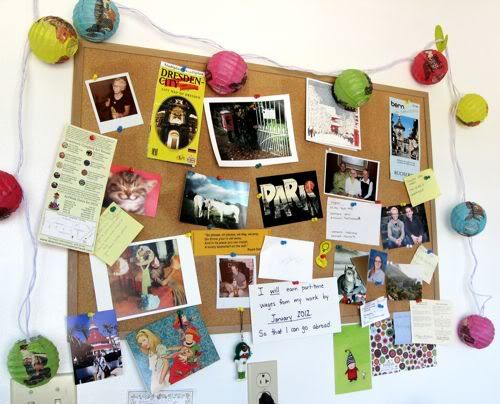 I always make sure the inspiration board above my desk is full of fun pictures and postcards and little notes telling myself my goals and dreams. It never fails to get me going on a new project and it helps remind me why I'm trying to make a living for myself through my artwork. I also have a picture of myself when I was little on my desk. Underneath the photo I wrote a quote by William Blake, "If the fool would persist in his folly, he would become wise."
How has having my own creative space affected my work?
I've found a incredible increase in my creativity ever since I bought my own desk and set up a little niche in the kitchen/dining room. I now have room to move around and jump from project to project, without my roommates telling me to move my stuff off the kitchen table. It also establishes my efforts as part of something bigger: my business. I feel more sure of myself and take greater risks with my artwork, knowing that "I'm a professional, I can fix anything!" It's a great mentality to have (although it can sometimes lead to a bad end when an experiment goes terribly wrong).
********

Thank you Megan!
Be sure to visit Megan's links shown above - you'll love her work.

********


Interested in having your studio featured in Featuring Studio Spaces?
Just click the little
contact button
in the upper right column and we'll set it up!