Remember this?
I happen to be a HUGE coffee
addict
fan. So when I saw this tee shirt I had to own it. Because I didn't like the way it fit (and I didn't want Mr. W to fuss because I bought something I wouldn't wear), I snipped and stitched it into a
cami
.
But then I didn't really wear it as a cami (and I didn't want Mr. W to fuss because I bought something I wouldn't wear). The next idea, I must admit, was brilliant. What do I love?
COFFEE
! What else do I love?
HANDBAGS
!
SW Tutorial...and Giveaway
Turn a Top into a Handbag
(in 56 short steps. kidding)

*****
Here's what you'll need:
old cotton or tee shirt to recycle
recycled handbag straps
with metal hardware attached
a little
recycled leather or sturdy fabric
reinforcement
scrap fabric
sewing machine
Here's what you'll do: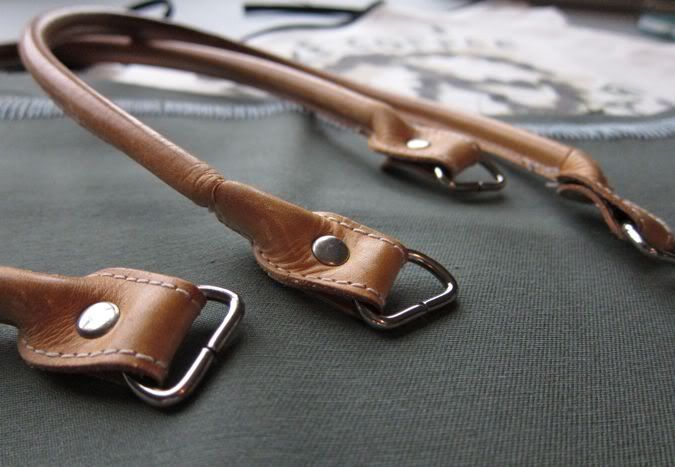 This is what I mean when I say two handbag straps with the metal hardware attached.


Off with the straps.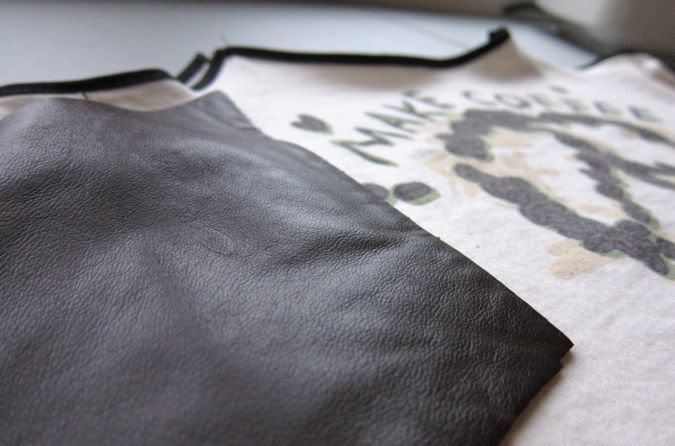 I'm using a piece of scrap recycled leather.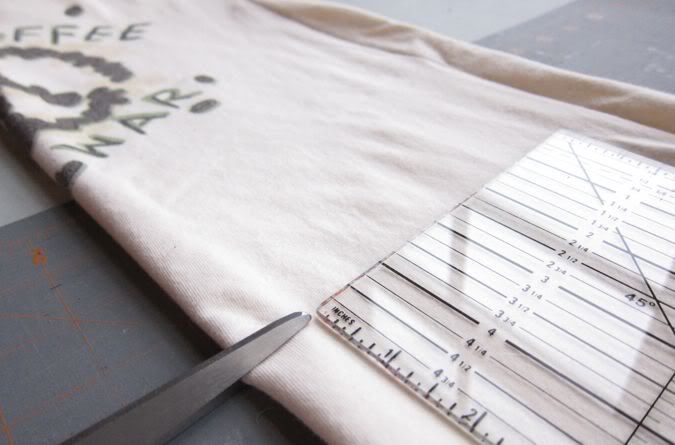 Cut about 9" off the bottom of the tee, straight across.


Now we've got a cropped (sexy? er, no) tee with no straps. Could be a recipe for disaster.


Turn the tee inside out and pin straight across the bottom.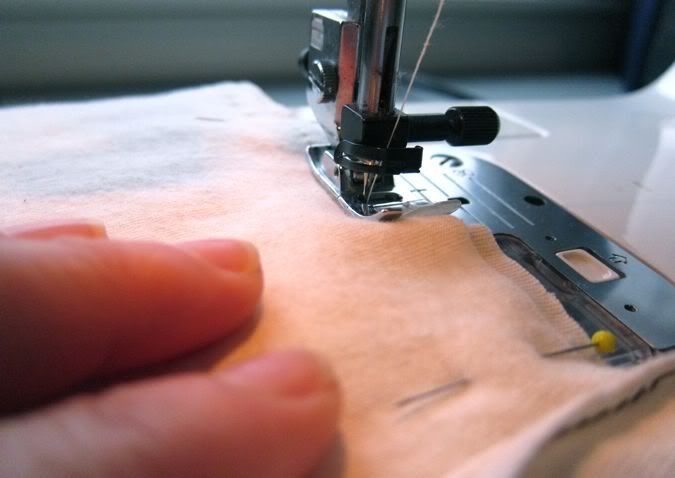 Stitch, leaving about 1/4 - 1/2" seam allowance.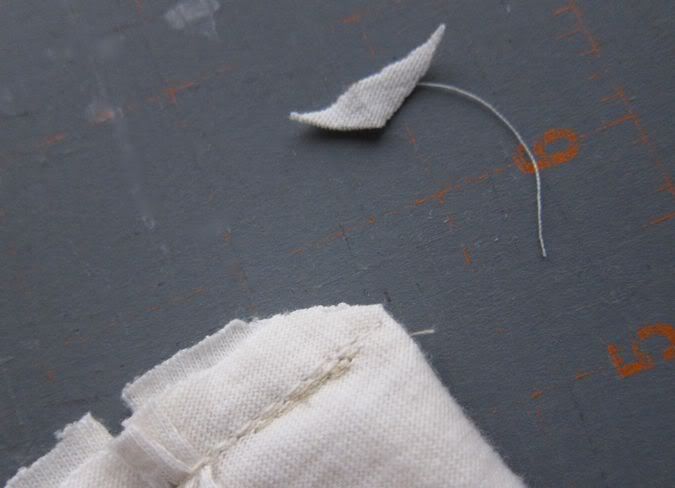 Carefully snip off the corners on the diagonal.


Flip the top right side out.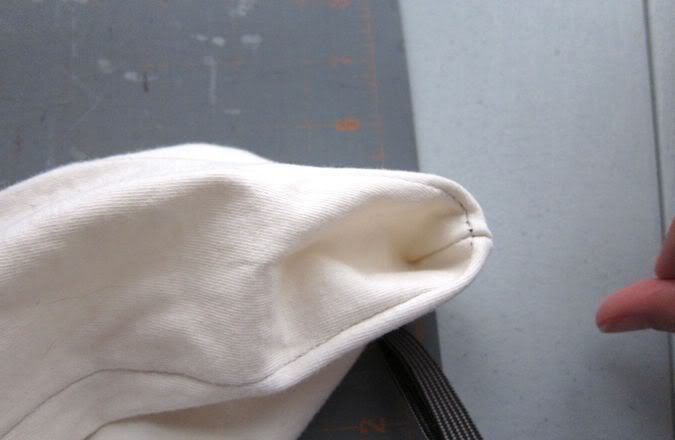 Tuck in about 2" on each corner to form a pleat on the sides.


With the sides tucked in, pin again (right side out) across the bottom.


Stitch twice across the bottom, leaving about a 1/4" seam allowance.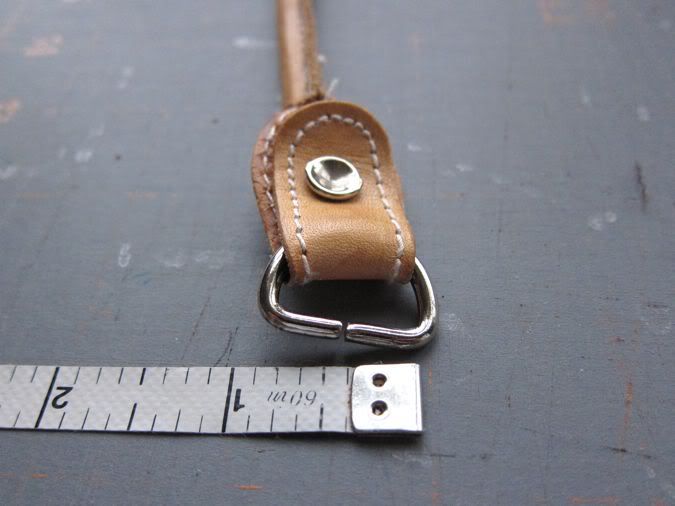 Remember the straps? Measure the opening of the hardware. Mine is about 3/4"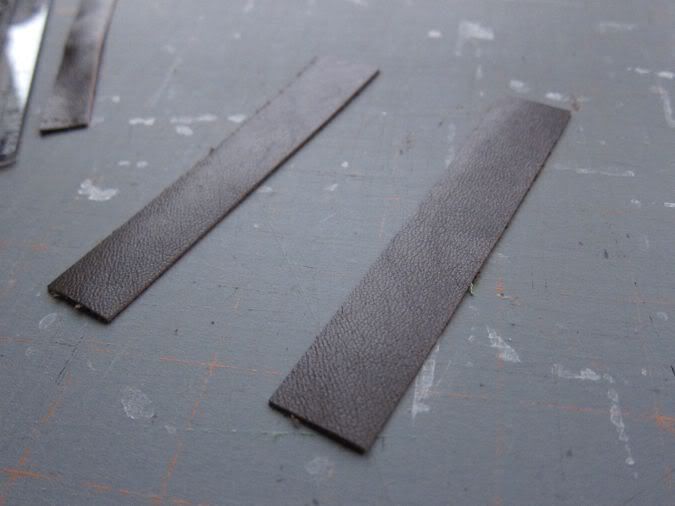 Remember the scrap leather (or sturdy fabric)?
Cut four strips, about 4.5" x 3/4" (the width of the opening. your width will vary)


Thread the leather through the hardware and line up at the bottom.


Stitch just a bit to secure the leather to the hardware.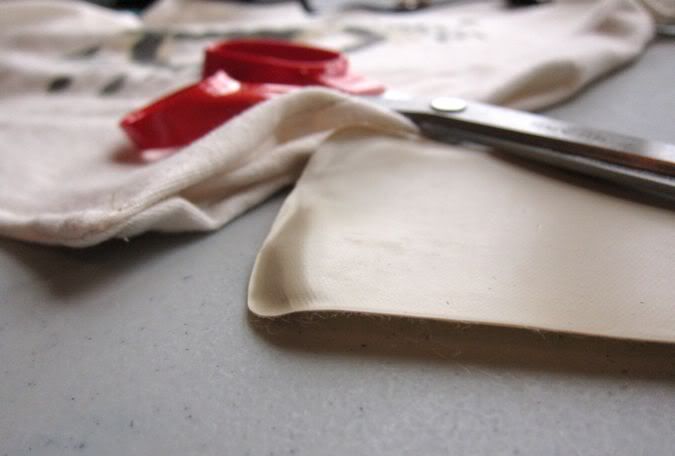 I have recycled reinforcement from a deconstructed handbag. If you don't have something like this you can use scraps of a sturdy fabric.


Cut four small pieces. Mine are about 3/4" square (the width of the hardware opening)


Open the leather at the seam. Sandwich the top of the tee (where you snipped the strap) with the reinforcement piece between the leather.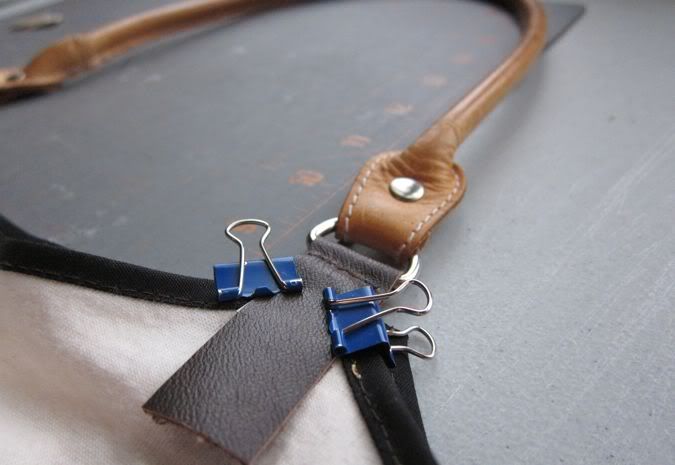 Clip to hold securely.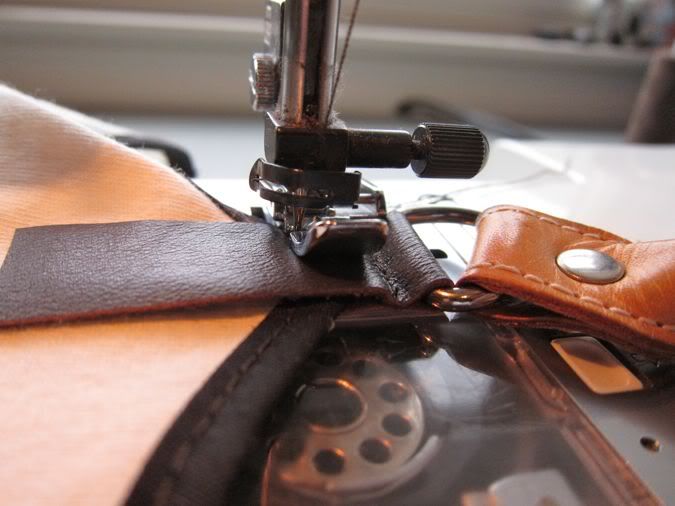 Carefully remove your clip and stitch across several times. I created an "X" for extra strength.
Guess what?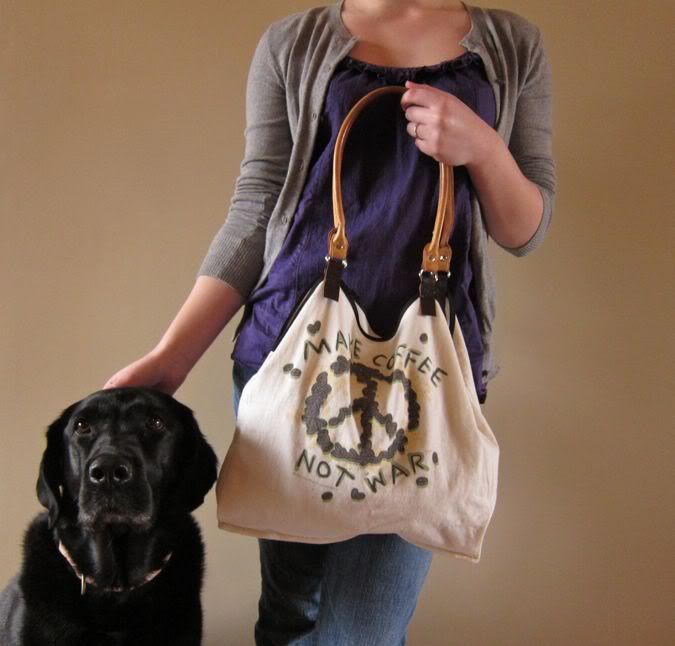 You have just created a recycled handbag/tote! No way? Way!!!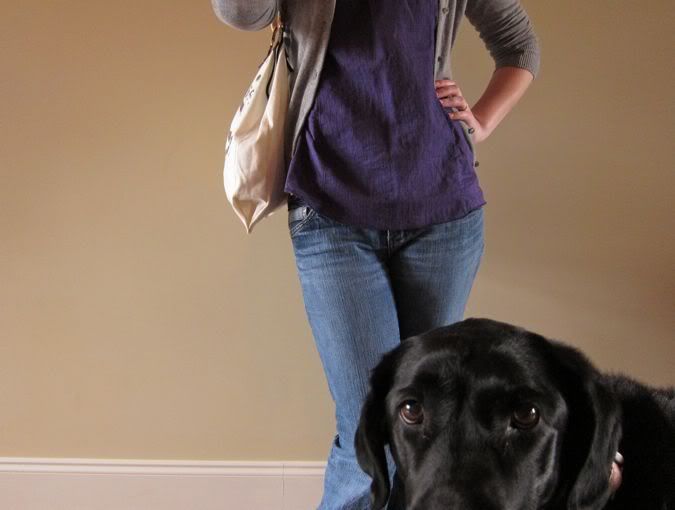 Now you must pose nicely with a pet, preferably one with lots of personality.
One who compliments your new eco-friendly creation.


If necessary, promise treats.
Don't want to make one of your own???
This super swell, recycled "Make Coffee Not War" handbag can be yours!
Yes yours!
Is this a giveaway?
Why, yes! Yes, it is!
*****
With all of my giveaways, I provide a plethora of ways to enter.
You'd have to be, well, not reading this to not enter...
GIVEAWAY DETAILS:
You have up to SIX chances to win. First grab a beverage of your choice, relax, and then...
1: If you're not already,
follow Studio Waterstone
2: If you have a blog,
blog about this giveaway - with a link.
3: Do you
LIKE me on Facebook
? Like is good & would give you one entry.
4: You can also
talk about the giveaway on Facebook and link to the giveaway
.
5: Are you on my
mailing list
? Join and, yes, it's another entry.
6:
If you could have a superpower, what would it be?

Yep, that's one entry, too.
*****
Good golly Miss Molly! That's a lot of entries!
Enter one time, enter six times - it's all up to you, my friend.
Let me know what you've done in THIS POST comment section.
Please leave a link to your action in the comment section here to get your entries.
One more thing
.
Your chance to enter will end this Sunday, April 3rd at 11:59 EST.
I'll reveal the winner on Monday.
Good luck!
Man! Was this a long post or what?