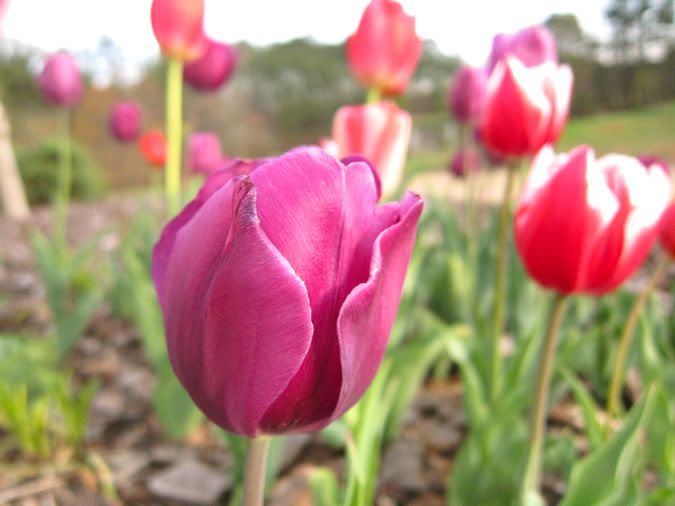 Ah, the sweet signs of spring. Are your tulips beginning to perk up? As I was doing this on Friday night, Mr. W was around back yelling,
yelling
,
yelling
my name? Was he yelling sweet nothings? Er...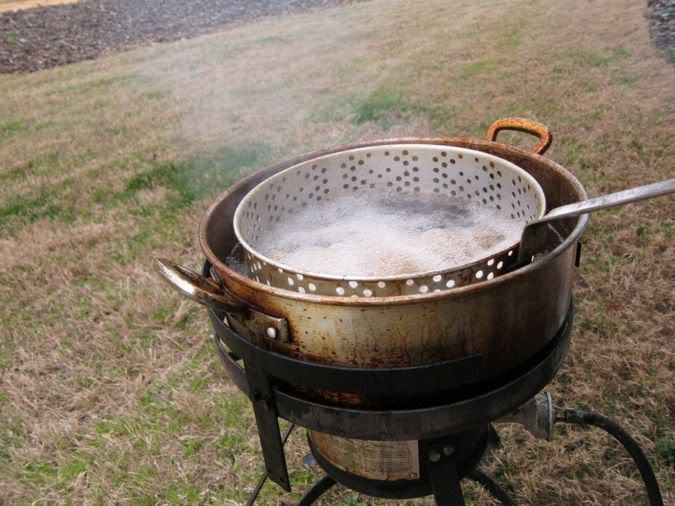 Mr. W was yelling because his assistant go-fer girl was around front snapping shots instead of running the (healthy?) seafood back and forth. Did he forgive her? Of course he did - over a rather large plate of (healthy?) seafood.
I'm charged about the upcoming week. Why??? Because...
This week:
I'm going to post a
fantastic tutorial on Tuesday
- a
tutorial
deeply connected to a possible
giveaway
. My, but I do
love tutorials and giveaways.
Wednesday's earth shattering, life or death kind of question
will have you pondering and, hopefully, contributing your two cents.
Thursday's Featuring Studio Spaces
interview is with one of our favorite artisans -
Barbara Lewis of Painting with Fire Artwear!
Drop by, peek into Barbara's studio space and hear from the torch lady herself. :)
That's my agenda, that and creating a few new
leather handbags
. How about you?
What's on your agenda for the upcoming week?