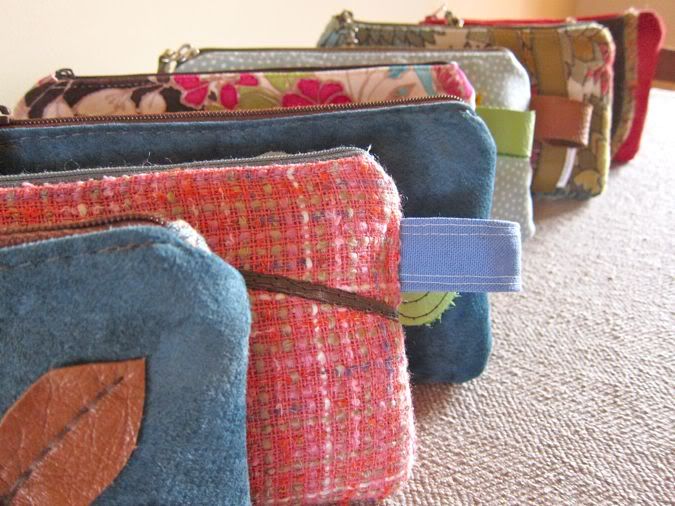 Ever think about
fashion trends
? I know that I do. Mr. Waterstone recently noticed that high waistbands are trending back around and he pleaded with me, "PULEEZE, Mrs. Waterstone! Promise me that you will not allow your pants to travel to the belly button region!"
After picking myself up off the floor following the shock that Mr. W actually recognized fashion, could SPEAK
fashion speak
, I assured him that I will not allow my waistline to travel north of my belly button.
I certainly study
handbag trends
- I'd be crazy NOT to! And I have to admit that I'm happy to see something longer than a 3" zipper.
Longer skirts
? Kinda making me happy, too.
Bolder colors
? Eh, I'm an earthy girl.
Higher heels
and
platforms
? Give me my Birkenstocks and Toms - more earth.
How about you?
Just how much do we follow trends? Are we slaves or do we march to our own drummer? And let's not even get into age appropriateness - another burning subject for another day.
Do you follow trends? Which spring 2011 trend are you loving?
Running away from?

Do tell...