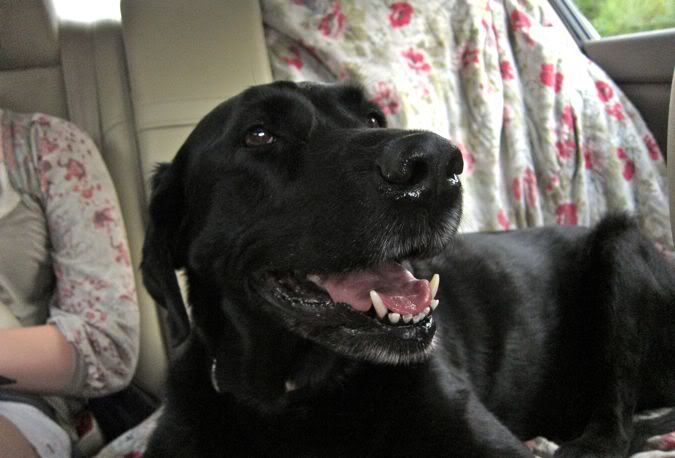 I hope that everyone had a wonderful Easter weekend. I'm a little dreamy this morning in a different way from travel fun and lack of sleep! Above is Sophie on the way. She had no idea the weekend that awaited her. She was just happy to ride in the car.

We did A LOT of this. (sigh)



Sophie on the way home - literally exhausted. (sigh)
After a MUCH needed weekend away, I'm rejuvenated, newly inspired, and ready to get back to the studio. I'm devoting myself to finishing a "few" new clutches & pouches.
It's time for a new week - beginnings.
What's ahead for your week? Any new beginnings?