Which came first, the chicken or the egg???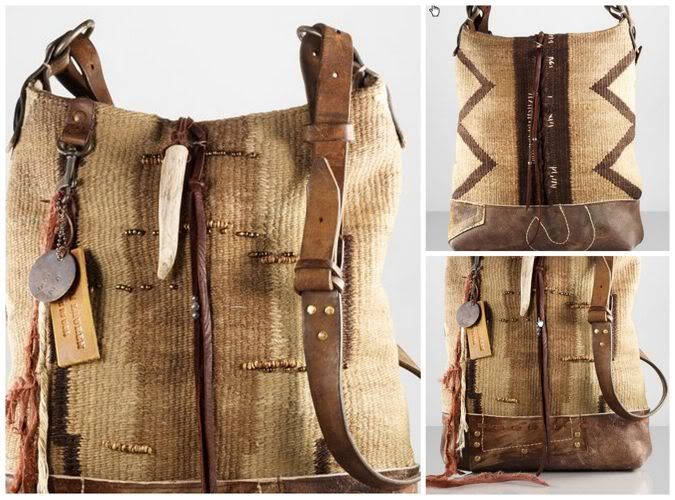 Recently, I opened a magazine to see a HUGE spread just inside the cover. It was this amazingly gorgeous
Ralph Lauren
bag - all rustic and artsy and...wait a cotton pickin' minute!! Ralph Lauren copied me! He copied Studio Waterstone! Just look!! He's now using the "belt" strap on a basic bucket bag that clearly is intended to look old, weathered, recycled maybe? I don't know. You tell me.
After my family picked themselves up off the floor (a result of laughing hysterically at my ridiculous claim) we discussed this topic. Okay, okay, I know that Ralph hasn't actually studied my little business of creating handbags using recycled materials.
Or has he?

We're clearly influenced by the big designers and new trends - Is it possible that the big designers study indie artists to see what's happening on the other side of the fence?
Thoughts?