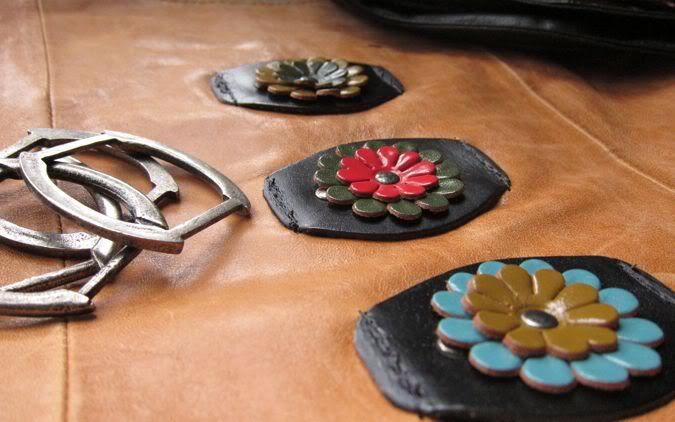 But first,
mother lode part two
. It didn't take long yesterday to pull out my all time favorite tool, the
seam ripper
, and begin deconstructing. The leather flowers on that belt had me drooling along with the chunky, distressed silver links. Three flowers accent my newest leather bag.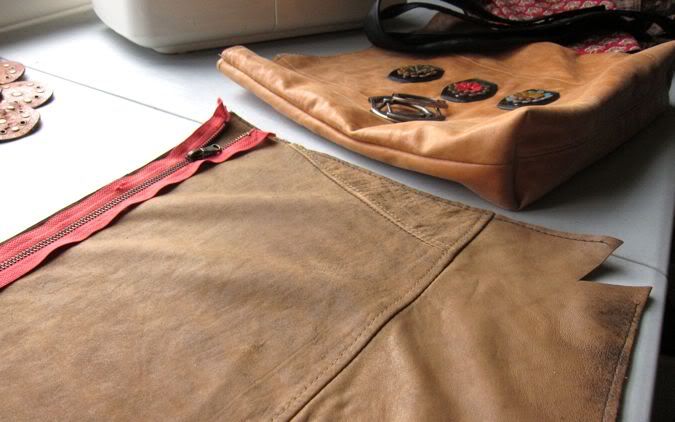 Another bag is being made with one of the distressed leather jackets - sized XXL! I'm serious! It WAS the mother lode and I was in heaven. I'm not certain where this bag is headed but I do know that the recycled red zipper fits right in. Everybody loves a pop of red.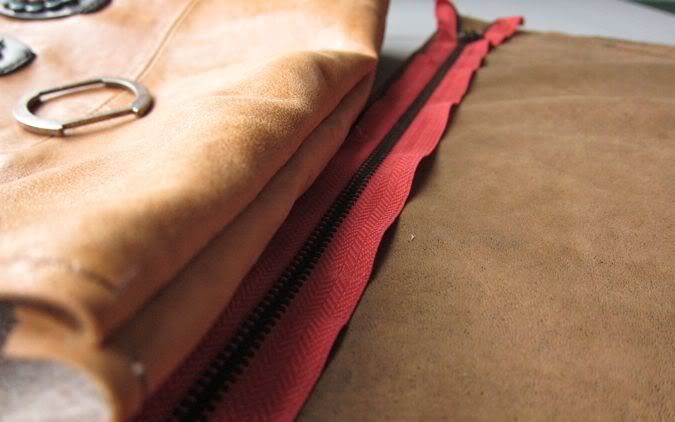 Okay, now for the question...
What with the majority of the east coast under severe tornado warnings today through tomorrow this question begs to be asked.

To preface (I love to preface), we here in the Plyler household (translate = me) are fairly new to the deep south and literally panic during storm warnings. We have batteries, gas for the generator, and candles. We are nothing if not prepared. Native Georgians say, "meh" and go about their business. Ponder on this and tell me:

Aside from your family and pets,
what would you grab as you run to your safe place?

(yes, chocolate, beer, wine, seam rippers ARE allowed.)