It's time for
Featuring Studio Spaces
! Each week we will feature an artist and his or her
creative space
. We'll gather lots of juicy tidbits ranging from
inspiration
to
design and functionality.

Today I'm excited to be talking with designer, Linda Nash of Inner Earth Jewelry. After the interview, be sure to click on the links to visit Linda's blog and shop. Enjoy!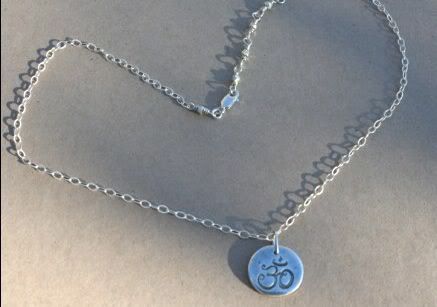 Tell us a little about the work you do in the studio.
In my studio I do wire wrapping, sawing, fusing and some soldering. I have been wanting to make my own components so I've been making my own ball headpins which are fun to make. I'm also starting out on art clay making some charms and pendants of my own to add to my jewelry.
Did you have a specific inspiration when organizing your space?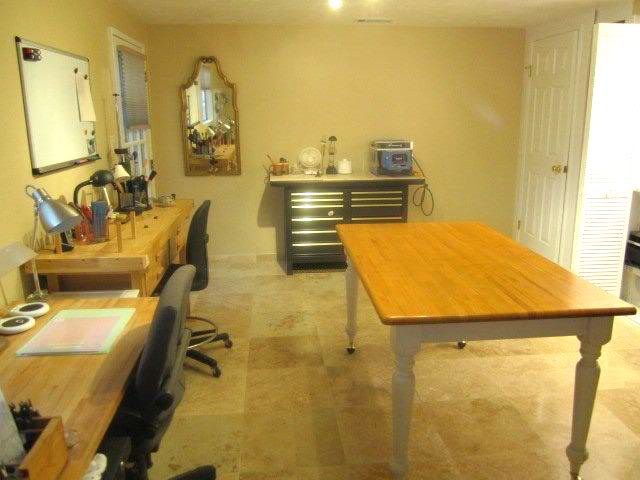 I looked at and read about a lot of studios. At first, I wanted to stay condensed. I thought that if I spread out, my mess will too.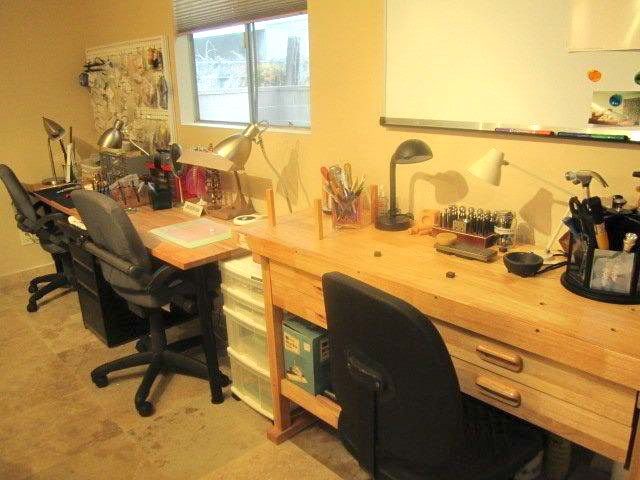 But researching, I liked the idea of dedicated work areas, one for torch work, sawing, assembly, pmc, etc. Having a room in the house that was not used much anymore I decided that I wanted dedicated work areas too. I do find it easier to stay neater when everything has its own area and stays in its own area.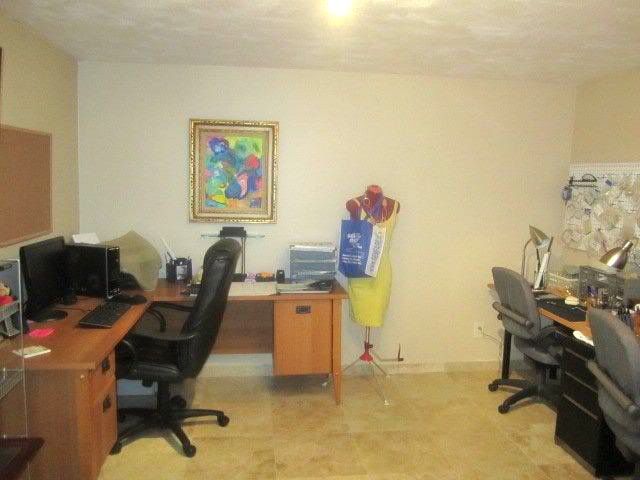 I share the computer area with everyone in the house, my son likes to do his homework there.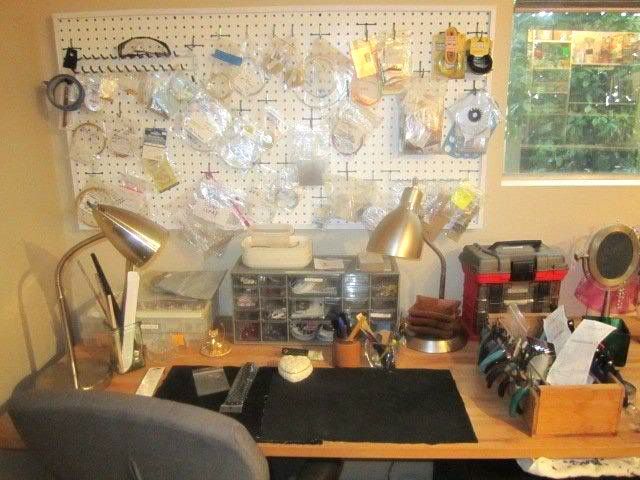 I love using a peg board to hold my most used materials. I have my wire, chains, sheet metal along a few small tools. I can see and know what I have and it is within easy reach from the chair. I highly recommend one.
What's your biggest issue with design/storage/organization?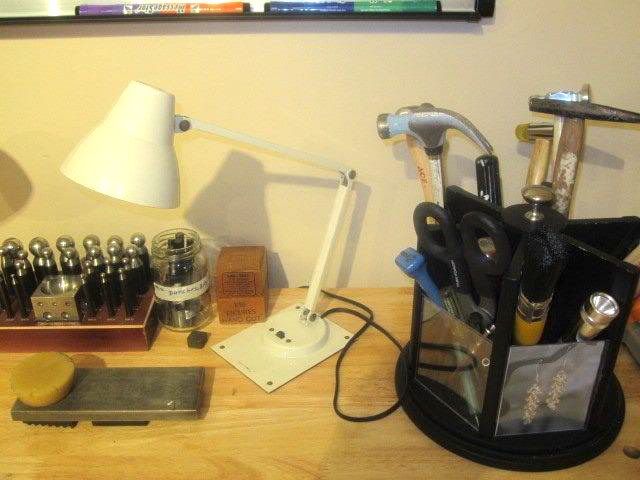 Right now my biggest issue with organizing is deciding how and where I want to organize things, where they might fit best.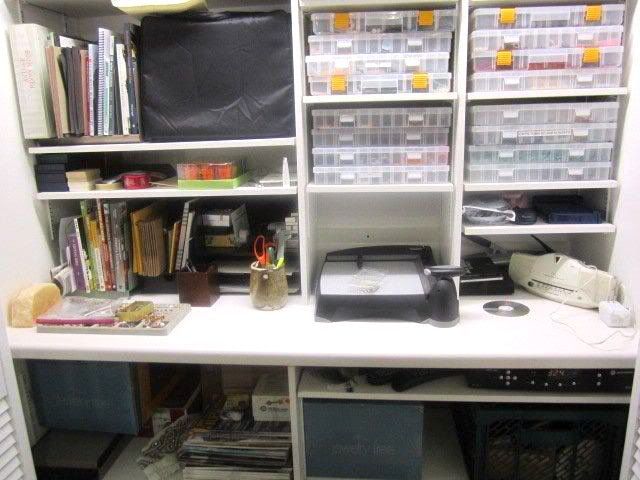 Level of importance: design aesthetic or functionality?
The room has to be functional but not at the expense of design. I wanted both and kept that in mind. The design had to pleasant and pretty, and that makes me want to be in the studio first thing in the morning with a cup of coffee. I wanted the studio to have a natural and calm color, like a blank canvas that I can start work in.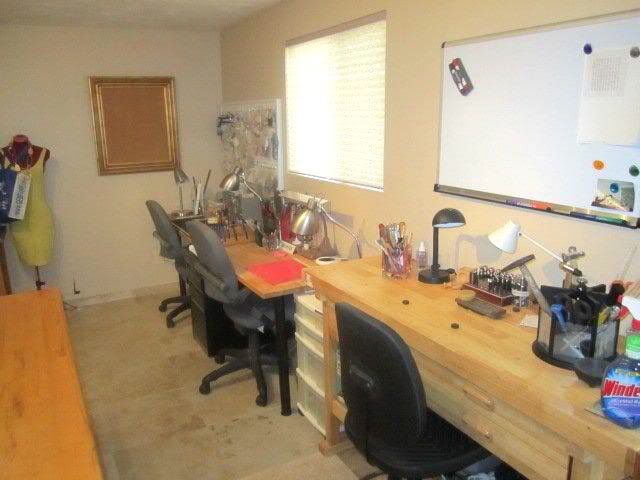 Is there something that you're constantly having to work on overcoming and what have you done/do you do to rectify this situation?

I know that I must stay on top of the mess and clutter. When it gets messy it kind of turns into a mental block for me. I try to put everything away after I'm finished using it or at least by the end of the night, a quick tidy- up is all that is required to do if it is done every night. That is my goal, tidy up every night, it makes it so much more pleasant in the morning.
Do you use/prefer/need artificial light or natural light?
I open all the shades in the day time for natural light but it is not enough. I have the ceiling light on and lamps on always where ever I'm working at. Light, lamps, open shades all at once for me.
Show me interesting tidbits about your studio.

I also love the table with casters in the middle of the room, it has come in handy to use to set things out and go through and get ready for craft events. I'm sure we will be wrapping Christmas presents on it next year.
How has your creative space evolved over time?
My creative space has gone from the kitchen table and shelves in the laundry room where I had to put things away to a table, then two tables in the room I'm in now, and them we re-did the room to the way it is now, a studio.
How has having your own creative space affected your work?
I find having my own studio very inspirational. It is very conducive to learning new things with its ease of use thus far.
*****
Thank you Linda!
We're loving your creative space (especially that table with casters!) and beautiful jewelry!
Be sure to visit Linda's
blog
and
Etsy shop
.
********
Interested in having your studio featured in Featuring Studio Spaces?
Just click the little
contact button
in the upper right column and we'll set it up!