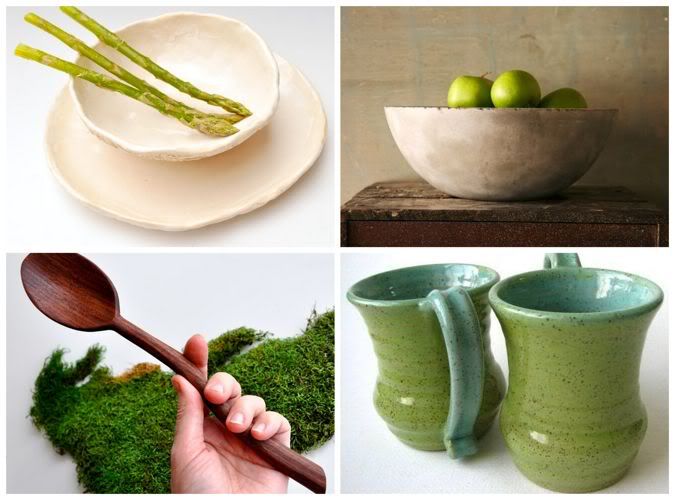 As I prepare my weekly menu, I SO wish that these sweet little numbers were in my cupboard.
They're so organic and green and lovely! How about you? Do you love foodie stuff?
clockwise from the top right:
1)
Rustic Stoneware from One Clay Bead
2)
Concrete. Food. Bowl. from ATStuart
(no, it's not a painting)
3)
Carved Wooden Spoon from Studio Liscious
4)
Turquoise & Lime Green Mugs from Lynn Cardwell Pottery
Giveaway:
Quilting Jewel 39
- you're the girl! One problem...I can't contact you!
I hope you see this you lucky lady you.