I don't know about you, but with the best of intentions, I pledge to keep up with the dreaded business paperwork each year. And without fail, each year I'm left scrambling when tax time rolls around. Know what I mean?
This year, after a particularly grueling episode of mileage issues, I decided to use my personal, old fashioned foolproof technique for business. Today, I pass this invaluable knowledge on to you, my wonderfully kind friends. It's guaranteed, fail safe, and organized. You will thank me later - or now is good, too.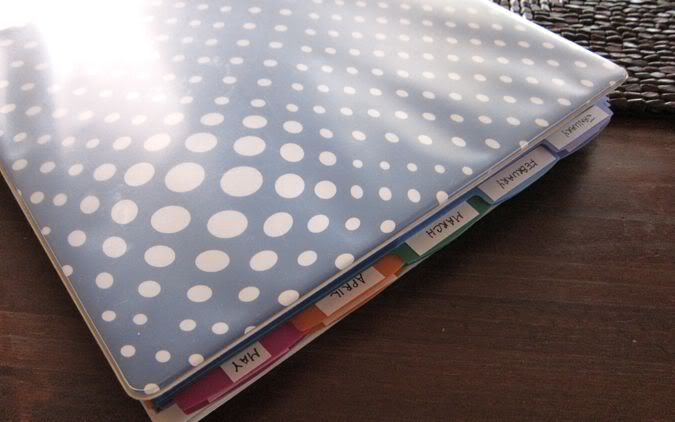 What You'll Need:
Binder - Preferably 2+ inches
12 Pocketed Dividers
2 Zippered Pouches
Index Cards
Paper
Scotch Tape
Label Stickers
What You'll Do:
The zippered pouches go in the front to hold a calculator, pen, etc. in one and
credit card receipts in the other.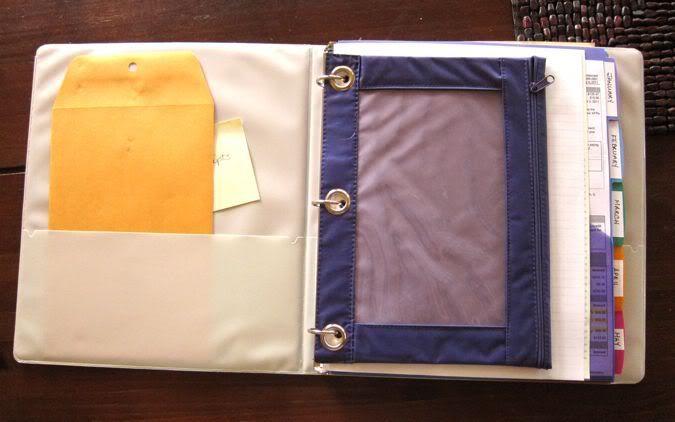 I label each tabbed divider with the month.
Inside each monthly pocket, I add statements, bills paid, paperwork. As the monthly credit card statement comes in, I check each receipt, staple it to the statement, and add it to the pocket.
*NOTE*
For personal use:
I'll use two pouches as well. In one I'll put stamps and return address labels. In the other I'll stash credit card receipts until the credit card bill comes. Then I'll check off the receipts each month. Toss the ones I don't need and keep the others, stapled to the statement.
I attach an index card to the front bottom of each divider. As I pay a bill, I will list the date, how the bill was paid, who I paid, and the amount to the card. A couple of times a month I'll go to my card and add the bills paid to my checkbook register. Then I'll check off each item on the list to know that it's been added.
At the end of the year I simply remove the index card, toss any statements that do not need to be kept and staple anything else to the index card.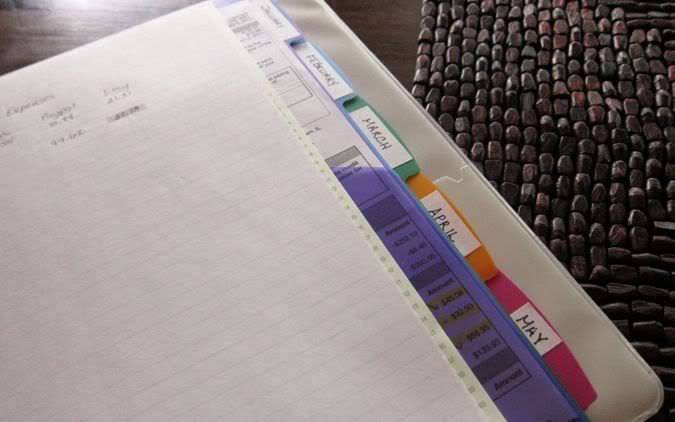 For Business Use:
I add one page per month each for mileage, gas, and auto maintenance, one for sales, fees, cash purchases, etc. As with personal, check off your credit card receipts each month and then staple them to your monthly statement and file away.
At the end of the year, you should have all of your totals close at hand for tax time. At least that's the plan.
I'm curious...What's your method?
See all of my tutorials here.