It's time for
Featuring Studio Spaces
! Each week we will feature an artist and his or her
creative space
. We'll gather lots of juicy tidbits ranging from
inspiration
to design and functionality.

This week we're talking with jewelry artisan and lampworker,

Janet McDonald

. Janet is the author of Singing Woods, the blog and shop. Enjoy the interview and be sure to visit Janet afterward.
***
Tell us about your work.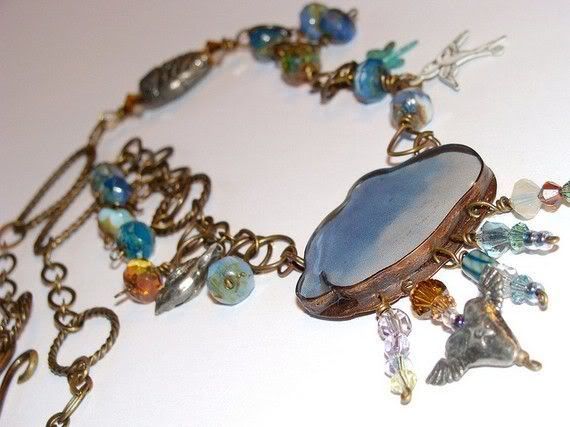 Right now I am making some jewellery, but I am mainly concentrating on my Lampworking skills. I've bought all of the Lampwork equipment after waiting two years to buy them! I've just taken a class a month and a half ago and have annealed about 5 batches of beads so far. Not a lot but the more you Lampwork the better you get, and I can honestly say that for every time.

Did you have a specific inspiration when organizing your space?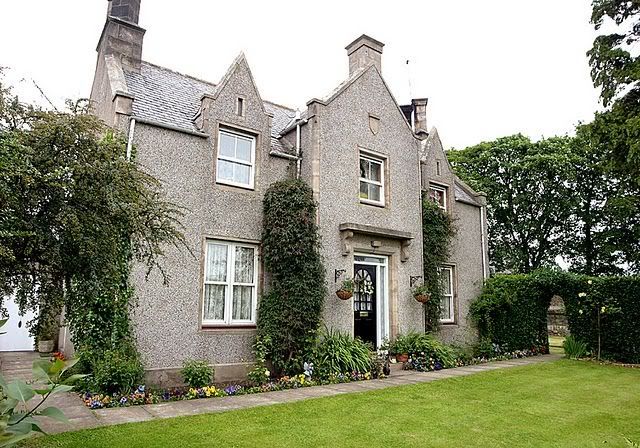 Before coming home to the US I lived in Scotland with my British husband in a very old beautiful cottage. I wanted to have a work space cosy and pretty like I had in Scotland.


Name one or more things that work especially well for you?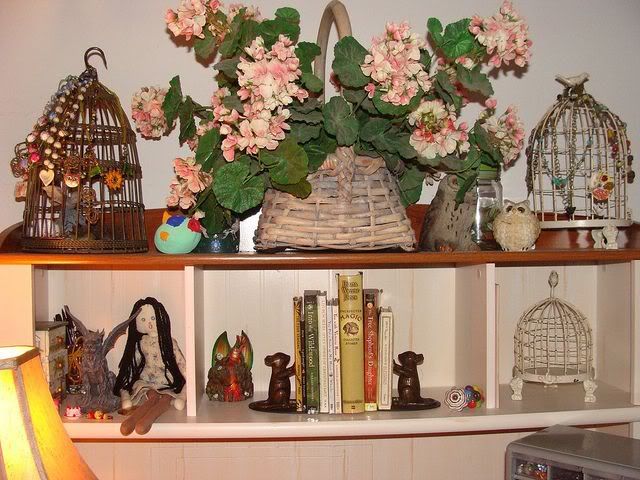 ( Top of the desk. My Mother made the cloth doll for my daughter years ago. )


What works well for me is my desk and bookcase where I can cram in as much as possible! Later I may have to put some shelves up.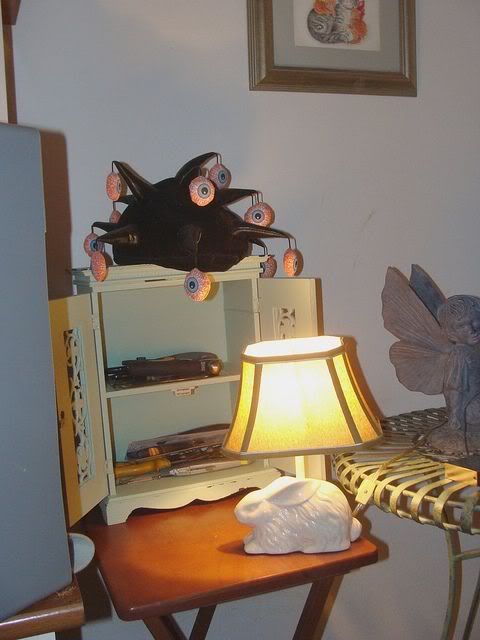 I also have a finished garage where I do my Lampwork and that really works well because its all organized and Ive got all of my tools. Later though, I will need to tweak it to be even more user friendly! My dream is to put up a small nice shed outside my back porch.
With my Lampworking station a big inspiration too was Corina Tettinger. She is a Master Lampworker! My breakthrough was when I contacted Corina. She was really wonderful to address my husbands fears and send pictures of her work space she uses. That was such a boost and an inspiration!

Whats your biggest issue with storage/organization and design?
I will be honest here. As a jewellery designer my biggest issue is constantly buying focals and beads for designs. Jewellery making is not cheap. Many people don't realize the cost involved on a handmade piece. I am striving to become more self sufficient and self reliant in using my own handmade beads in my jewellery. I have just purchased a class from
Beaducation
to learn more skills of which I'm way excited about. The more a person can do themselves the more satisfied and self reliant they are.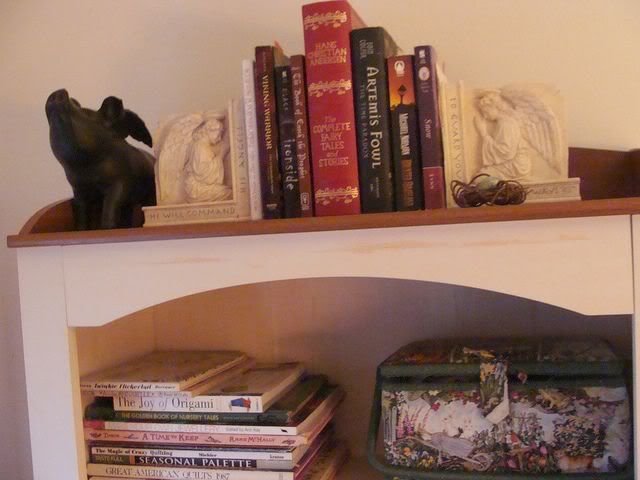 Level of Importance- Design aesthetic or functionality?



Aesthetic!

Is there something you are constantly overcoming?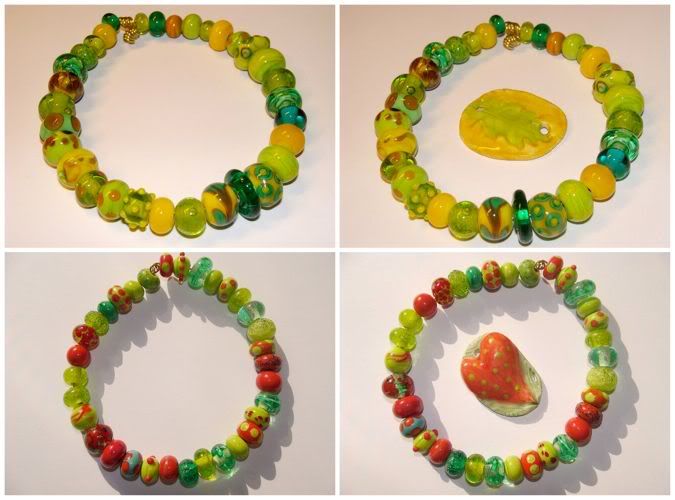 Yes time to Lampwork especially. Lampwork takes hours and hours and a lot of practice. There are secrets to the glass that just takes plain old time.

Do you prefer natural or artificial light?
Natural. You cant beat it!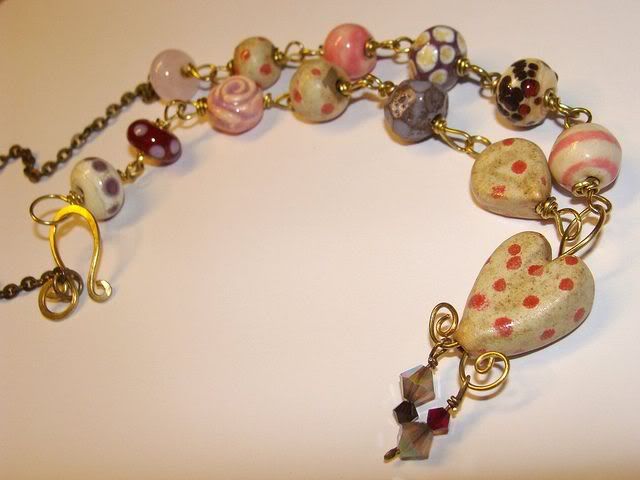 How has your creative space evolved over time?

My space has evolved from an empty finished garage to a very functional work area. With jewellery my workspace was a grey table against the wall to a pretty desk and bookcase area in a small nook upstairs.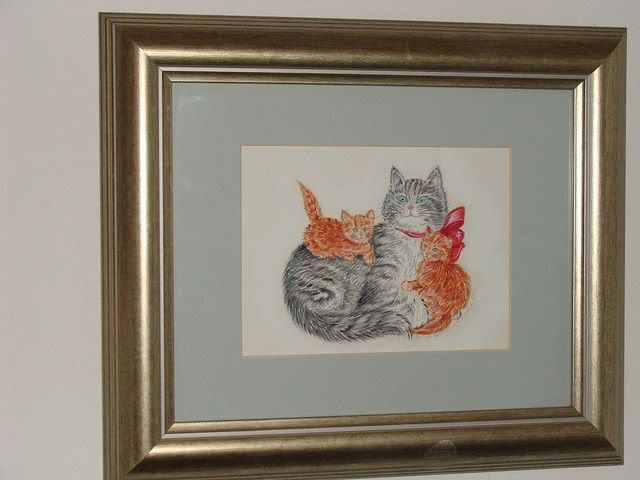 ( I painted this years ago for my husband when we were so poor in Scotland this is all I could afford. We had a coal fire to keep the cottage warm! )


How has your own created work space affected your work?

Now that Ive got everything in one area I don't have to dig thru cardboard boxes for supplies. A definite happy upgrade that I feel really good to work in. I am a person who is really affected by her surroundings.

Don't laugh but I've come a long way from thinking one of my very first necklaces was so great (I was so proud) of hamburgers, hotdogs and pizzas. Silly really. When I look back I shudder and think.."how could you have"?! LOL. I'm not ashamed..it was what it was, we had to start somewhere...
***
Thank you Janet!
Be sure to visit Janet's
blog
and
Etsy shop
.
********
Interested in having your studio featured in Featuring Studio Spaces?
Just click the little
contact button
at the top and we'll set it up!
Pin It