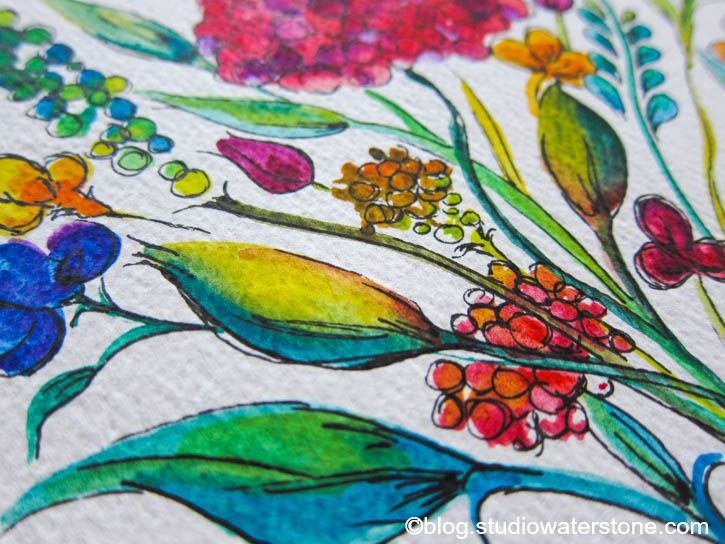 This is the finished Spring Bouquet painting. In the
earlier post
, I had a tough time deciding between ink and no ink so I finally scanned the no ink version to hold onto just in case. :) Now I really love this version.
I've been thinking about creating more prints for sale. Now, should I create a separate Etsy shop to offer art prints or add it to my
current shop
? (by the way, I finished a bag today - so the bags are coming folks!)
Like I said...conundrums.