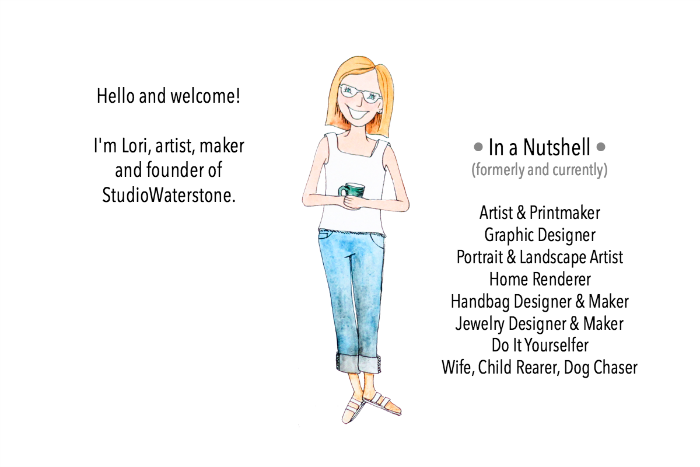 ---
Professionally, I began as a graphic designer and later moved into commissioned watercolor portraiture, architectural renderings, landscape painting and printmaking.
As an artist who is comfortable with realistic work, my current goal is to become less restrictive with both color and design.
See more of my art on
my sketchbook page
and
portfolio
.
Sewn products are designed and made by me from my own original patterns. Many items are created entirely without a pattern, making each a truly one-of-a-kind item.
I use primarily recycled and repurposed materials including distressed leather, fabric, and hardware. I do, however, use new fabric and hardware on occasion, depending on the design.
View a few of my previously sold hand
bags & accessories
.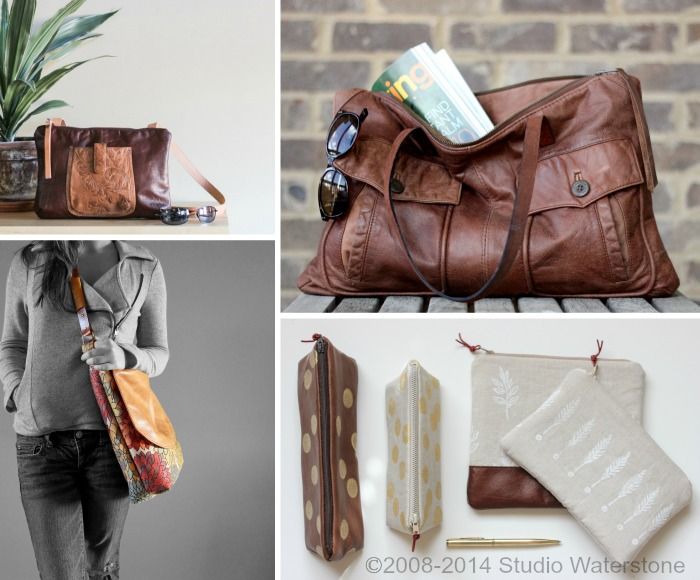 Sometimes Series from the blog
:
FAQ...
Can I purchase your artwork?
Yes! Much of the work you've seen on the blog is available as fine art prints and greeting cards
here
as well as skins and cases for phones and tablets, tees, pillows, mugs, etc.
here
. See something you'd like that's not available in the shop?
Email me
! All work is printed in house using an archival pigment inks.
What do you use for photography?
Photos are taken using my

Canon T2i

,

Canon 1.8 50mm lens

, a Canon Powershot S90

.
What do you use for photo editing?
I love using
Photoshop Lightroom
.
Who designed your blog and graphics?
All of the art and graphics are mine. I use a Blogger based template which I've tweaked extensively using html and css to create the current layout and design.
Can I hire you to illustrate graphics and/or tweak my blog?
Possibly. Art and design have always been my passion and I would love to help.
Email me
to discuss details and pricing.
You can find products I use and recommend here.
Have a question that you don't see answered here? Give me a shout! I'd love to hear from you.
Thanks for visiting and have a fantastic day.
Join me...
Instagram |
Pinterest
|
Google+
|
Facebook
|
Twitter